5 FAQs About California's New Board Diversity Law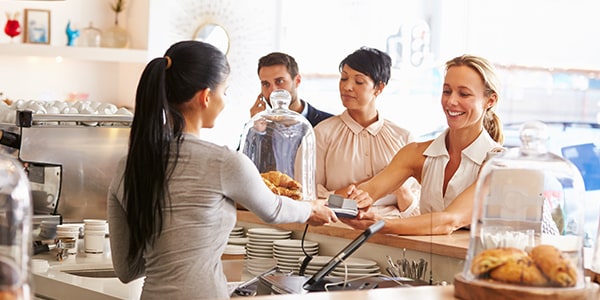 California passed SB 826 this month, which requires publicly traded companies headquartered in the state to have at least one woman on their board by the end of 2019, and even more phased in by 2021, depending on the size of the board. This is the first of its kind in the US, and people have many questions. We have a few answers.
1. How Do I Know If This Law Applies to My Business?
If you answer "yes" to all of the following questions, then this law applies to your company:
My company is publicly traded

My company is headquartered in California

My company's board has at least five people on it
2. What Is the Penalty If My Company Breaks This Law?
The law requires companies to report the gender composition of their board to the California Secretary of State. Failure to do so would result in a $100,000 fine. If the composition does not include the requisite number of women, there is a $100,000 for first time offenders, and a $300,000 fine for each subsequent violation.
3. Is This Even Legal to Tell Me How to Run My Business and My Board?
We shall see if this law holds up in court, where it will eventually be tested sooner or later. Many believe that quotas in general are too intrusive, though they have been successfully used in governmental entities. This, however, is regulating a business. Even the one who signed it into law questions its legality. "There have been numerous objections to this bill and serious legal concerns have been raised," Governor Jerry Brown has stated. "I don't minimize the potential flaws that indeed may prove fatal to its ultimate implementation." Norway and France already have similar provisions, and if California's proves constitutional, we may very well see similar laws pop up in other states.
4. Why Are Women Being Favored? Why Not the Elderly? Or People of Color?
Some opposition has surfaced about why is the first Board Quota system bolstering women. The answer may have more to do with statistics than anything else. Odds are at any given time, about 50% of the California population identifies as female. Therefore, the governor reasoned, half of the boards should be female. It is more difficult to say at any given time how many people in the state are over 50, or Hispanic, etc.. One of the easiest way to make a quota legal is by saying it is representative of the whole.
5. Why Did The Governor Use Quotas Instead of Targets?
Many women's advocacy groups have criticized this bill, claiming it undermines the advance women have made towards earning their place on boards, and would have preferred the governor issued targets, rather than quotas. They worry now people will think the spots are given, not earned, to females. Though there have been numerous studies that have proven that companies perform better with at least one female on their boards, Governor Brown and other state senators feel that efforts to move towards gender equality in the board room have just gone too slow, and a swift kick was needed, especially in light of the climate in Washington, DC.
If you are curious if your company must abide by this new rule, or if you would like to learn if you have a viable legal challenge to this rule, contact an employment attorney. Refinements and challenges concerning this law will soon surface, and a legal expert will be on the cutting edge of what will be expected, and what will not.
Related Resources:
You Don't Have To Solve This on Your Own – Get a Lawyer's Help
Meeting with a lawyer can help you understand your options and how to best protect your rights. Visit our attorney directory to find a lawyer near you who can help.
Or contact an attorney near you: