Age Discrimination Protections Don't Apply to Job Applicants, Court Rules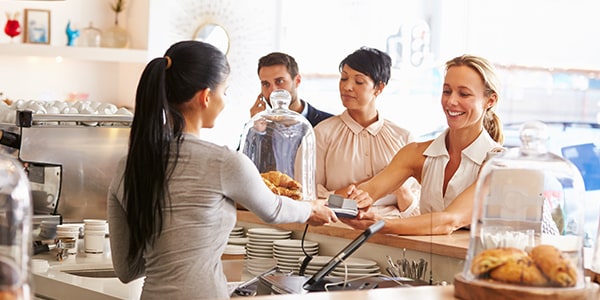 In a divided decision, the en banc Seventh Circuit Court of Appeals overturned its prior three-member panel decision, and ruled that age discrimination protections only apply to employees and not to job applicants.
Such a ruling has broad implications, though currently limited as law to the Seventh Circuit. Some believe this flies in the face of prior rulings by the United States Supreme Court. But the majority disagreed, and stated that if Congress doesn't agree with its ruling, they are free to explicitly extend age discrimination to job candidates.
Elder Plaintiff Claimed ADEA Offered Protection for Job Applicants
The plaintiff in this case, Dale Kleber, was 58 years old when he applied for a senior staff attorney position with CareFusion Corporation. The job posting claimed the company was looking for someone with three to seven years of legal experience. Kleber had over 25, and as a former general counsel for a large corporation, he was more than qualified for this job. He was never granted an interview, and eventually the position was filled by a 29-year-old attorney. Kleber, represented by AARP, sued CareFusion for age discrimination under the Age Discrimination in Employment Act (ADEA), claiming that the position's seven-year experience cap discriminated against older workers by automatically disqualifying them for having more job experience.
Seventh Circuit Ruled ADEA Only Applies to Employees
The federal district judge dismissed his case against CareFusion, stating that the ADEA only protects current employees, not outside job candidates. However, on appeal, a three judge panel of the Seventh Circuit Court of Appeals overturned the federal court's decision on a divided three-judge panel, and ruled for Kleber.
Given the very important, and controversial, nature of this case, the full Seventh Circuit bench heard this case en banc, and by an 8-3 vote, agreed with the lower court ruling that the ADEA only protects current employees. According to the majority, reading the entire section of the pertinent part of the ADEA, "shows that Congress employed the term 'any individual' as a shorthand reference to someone with 'status as an employee,'" U.S. Circuit Judge Michael Scudder said. "The clear takeaway is that a covered individual must be an employee."
If Congress Doesn't Like This, They Can Amend the Act
Though the minority thought that this decision flew in the face of a precedent set by the United States Supreme Court in Griggs vs. Duke Power Co., which ruled that the Civil Rights Act protects minorities from employment discrimination in the hiring process, the majority disagreed. They kept to a literal reading of the ADEA, refusing to use the bench to imply interpretation not contained in the actual words of the Act. As Judge Scudder stated, "Today's decision, while unfavorable to Kleber, leaves teeth in Section 4(a)(2)," Scudder said, referencing the part of the ADEA that the plaintiffs relied upon. "The provision protects older employees who encounter age-based disparate impact discrimination in the workplace. And Congress, of course, remains free to do what the judiciary cannot -- extend Section 4(a)(2) to outside job applicants, as it did in amending Title VII."
This case applies to those in the Seventh Circuit, but other circuits may decide to use its reasoning as well, if the proper case comes before it. If your company is questioning its hiring process, and wants to determine if its policies are in line with local laws, contact a local employment lawyer. An investment of a few hours with an experienced attorney could alleviate hours of headaches within your human resource, and potentially legal, departments.
Related Resources:
You Don't Have To Solve This on Your Own – Get a Lawyer's Help
Meeting with a lawyer can help you understand your options and how to best protect your rights. Visit our attorney directory to find a lawyer near you who can help.
Or contact an attorney near you:
Content For You