No, Your Small Business Doesn't Need to Be 'Woke'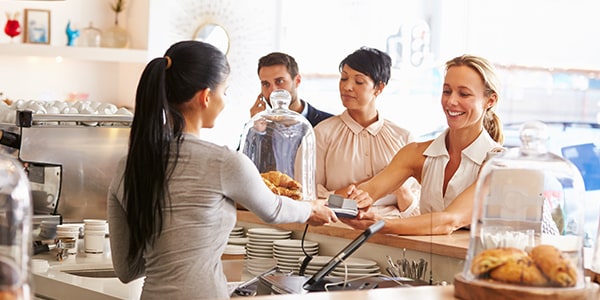 Clearly, being a good corporate citizen has its advantages. Beyond helping your fellow man or doing good in the world at large, creating a positive image around your small business's brand can only help with customers. So you would think, considering the past month or so that Uber has had, that its largest competitor would be flying high.
But Lyft -- whose president just told Time, "We're woke. Our community is woke, and the U.S. population is woke" -- is far from leaving Uber in the dust. So does being a woke small business even matter? And if so, how much?
Woke or Working?
"We're not the nice guys," Lyft President John Zimmer said in an interview, "We're a better boyfriend." Not exactly reassuring, seeing as how it's Uber's diversity numbers drawing negative attention and Lyft has yet to release any numbers at all. As Forbes points out, being woke is one thing, putting your money, time, or other resources where your mouth is can be quite another: "if [Lyft] just talks about being 'woke' while not improving its product or actually making a difference, it deserves to be in second place."
Improving the product thing turns out to be especially important. Even after 200,000 people dumping their Uber app during the #DeleteUber movement, Uber remains among the 15 most downloaded apps for iPhones in the U.S.; Lyft ranks in the 40s. Why?
Since Uber updated its rider app in November, it has been outclassing Lyft. The interface is cleaner and loads faster. Putting destinations first simplifies the experience and allows the GPS to better hone in on a rider's location. An Uber user can easily compare the upfront price for an UberPool ride to an UberX or UberBlack going in the same direction, a feature that Lyft completely lacks. Plus, even in the greater San Francisco Bay Area, where Lyft and Uber are nearly at parity in terms of drivers and riders, Lyft seems to take significantly longer to match riders to a driver. Not to mention, Uber is now offering flat fares for power users in many of its largest cities.
So a company can tout itself as woke as it wants to -- that will matter little without a superior, or at least equal product.
Legally Woke
You know what does help your small business? Staying on the right side of the law. Many of Uber's biggest scandals -- the sexual harassment claims it ignored, the wage theft claims it settled, and the patent infringement claims it is currently battling, may have been avoided by simply following the law (or at least not so blatantly trying to avoid law enforcement).
And if your small business really wants to do right, there are more real ways of doing that as well. Your small business could become a B Corp -- a benefit corporation with a social or charitable goal built into the business model. Or re-form as a non-profit organization. Or go green.
So there are better options than just saying your small business is "woke" -- you can make a better product, or really make the world a better place.
Related Resources:
You Don't Have To Solve This on Your Own – Get a Lawyer's Help
Meeting with a lawyer can help you understand your options and how to best protect your rights. Visit our attorney directory to find a lawyer near you who can help.
Or contact an attorney near you: