3 Tips to Legally Increase Workplace Diversity in Your Business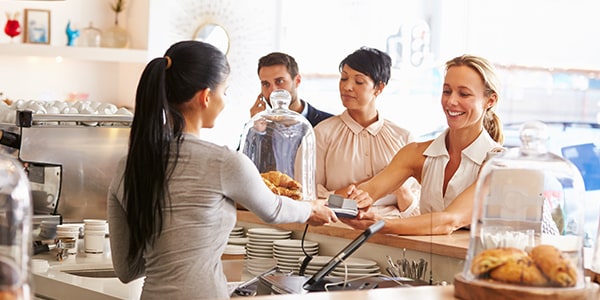 While racial, cultural, religious, and other forms of diversity are celebrated in American culture, businesses often find that their teams lack diversity. For businesses, small and large, diversity is a good thing as it can provide a multiplicity of perspectives within an organization. And diverse perspectives can help your business attract diverse customers and clients.
But how do you recruit diverse candidates and increase workplace diversity without actually discriminating? Below you'll find 3 tips to help legally improve workplace diversity.
1. Provide EEO Training to Management
Since it is discriminatory to specifically instruct management to hire minorities over non-minority candidates simply because of their minority status, frequently, minorities are passed over for hire due to implicit racial bias.
Fortunately, there is a cure for implicit racial bias, and it is simply education and reinforcing inclusive thinking. Providing your management and hiring team with training on best practices for equal opportunity employment, as well as identifying implicit racial bias, will likely result in the management team becoming more attuned to the nuances of racial, cultural and gender bias. This should naturally lead to more diverse hires, assuming diverse candidates are applying.
2. Target Diverse Audiences for Job Ads
When looking to hire outside candidates, it makes a difference where you post a job ad. Although posting an ad on Craigslist or some other online site may just be the simplest method to get a massive amount of resumes, it may not lead to quality female or minority applicants.
Rather than placing a job ad in a public free-for-all type forum, considering placing the ad at a local university or even a few different local community centers. Particularly when placing ads with universities, you may be able to find the most qualified candidates before your competitors are able to, and can actually target university departments that might contain the most qualified candidates.
3. Devise an Affirmative Action Plan
While there has been quite a bit of controversy related to Affirmative Action since it was introduced, it remains necessary in many segments of our society in order to remedy the institutional and systematic injustices of the United States' storied past.
To that end, government employers, contractors, and even private employers, can implement Affirmative Action Plans in order to increase workplace diversity. In fact, non-construction related government contractors that employ 50 or more people must have an Affirmative Action Plan. Generally, these plans first require an employer to audit their current workforce, then identify ways to increase the diversity within the workforce.
While trying to be more diverse is indeed a noble goal for any business, contacting an experienced business attorney is highly recommended in order to avoid many of the common pitfalls that can occur when seeking to hire diverse candidates.
Related Resources:
You Don't Have To Solve This on Your Own – Get a Lawyer's Help
Meeting with a lawyer can help you understand your options and how to best protect your rights. Visit our attorney directory to find a lawyer near you who can help.
Or contact an attorney near you: