B&N's Breastfeeding Mom Settlement: 3 Lessons for Businesses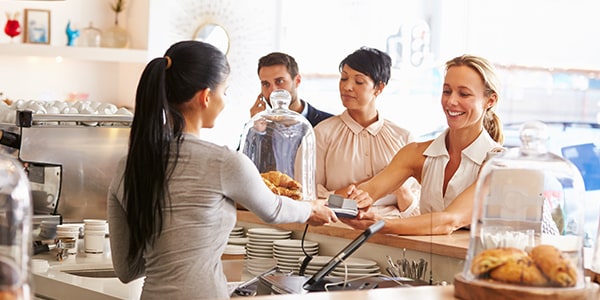 Bookstore chain Barnes & Noble's recent settlement with New York's Attorney General should be a warning to business owners: Breastfeeding moms usually have the law on their side.
In the New York case, a woman breastfeeding her 5-month-old child was asked to cover up or leave by a Barnes & Noble manager, who said that uncovered breastfeeding was "against store policy." After the woman filed a complaint, the Attorney General stepped in to remind Barnes & Noble that breastfeeding in public was definitely encouraged by state policy, not to mention state law.
Here are three lessons your business can learn from Barnes & Noble's breastfeeding brouhaha:
Know your state's laws on breastfeeding in public places. New York isn't the only state with statutes directly dealing with breastfeeding. According to the National Conference of State Legislatures, 46 states have laws specifically allowing public breastfeeding. So before you ask a breastfeeding mom to cover up or leave, make sure you check the laws in your state. Otherwise, you may be breaking the law and putting yourself in danger of a lawsuit.
Train your staff. One of the terms of Barnes & Noble's settlement with the Attorney General was a promise to better train its staff about breastfeeding laws, which in New York prohibit any interference with a breastfeeding mom. Employers can generally be held liable in court for the conduct of their employees, so making sure your employees are aware of the breastfeeding laws in your state is just as important as knowing them yourself.
A mistake can cost you big-time. As shown by this incident, breastfeeding moms can be a force to be reckoned with when they feel their rights have been violated. "Nurse-ins," in which large group of breastfeeding moms feed their children en masse, have become a popular form of protest at businesses that prevent moms from breastfeeding. And it's not just bad publicity and lost customers that you need to worry about. Along with employee training and implementing new policies, Barnes & Noble also agreed to donate $10,000 to a breastfeeding charity as part of its settlement.
Whatever your personal opinion on the practice, any attempt to ban breastfeeding at your business will likely backfire. Is it worth the risk?
Follow FindLaw for Consumers on Google+.
Related Resources:
You Don't Have To Solve This on Your Own – Get a Lawyer's Help
Meeting with a lawyer can help you understand your options and how to best protect your rights. Visit our attorney directory to find a lawyer near you who can help.
Or contact an attorney near you: