Business Tip: How to Be Productive on Your Lunch Hour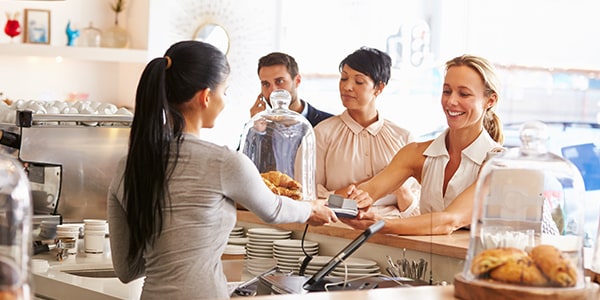 You start hustling first thing in the morning and you don't stop all day long. On a good day, you take ten minutes to grab a sandwich and eat it at your desk. You think you're doing your best and showing true commitment to your work.
But there is plenty of evidence that shows stepping away will not only improve the quality of your day but the quality of your production, too. Here are some things you can do to make your whole day more successful, based on a Fast Company's suggestions on what successful people do during lunch breaks.
Put Yourself on Pause
If you are hesitant to take a break because there are not enough hours in a day to get your work done, think of how you might integrate lunch and labor. Team lunches are one way to mix business and pleasure. They give you a daily refresher while allowing you to build rapport with colleagues and meet in settings outside the office.
Getting out of the office -- whether with your teammates or alone -- is important as it allows you to see things differently. An email that annoys you on your computer screen may seem less aggressive when you reflect on its message as you take your daily lunchtime constitutional. Changing your location and focus is critical to shifting perspectives and being flexible ... and you cannot succeed at work if you only ever see things your way.
If you don't have access to a gym or don't care for all the fuss in the middle of the day, then just step outside for a walk. Even on days when you are pressed for time, try to find a few minutes to wander around the block or just stand outside and take in the sunshine or rain. Your brain needs to rest and will function best if you allow your subconscious mind to do some of the heavy lifting.
Creative people will tell you that many problems get solved during sleep or meditation. Looking away from what irks you occasionally is at least as important as looking directly at it and working on a solution. By taking a break, you give your mind the space to sift through issues. Having a bite to eat can also shift your mood.
Talk to a Lawyer
If you would like to make changes to your business operations to encourage employees to better engage with their work and their breaks but are unsure what is best, consult with counsel. A business or commercial attorney can help you with all aspects of operations and provide general guidance.
Follow FindLaw for Consumers on Google+.
Related Resources:
You Don't Have To Solve This on Your Own – Get a Lawyer's Help
Meeting with a lawyer can help you understand your options and how to best protect your rights. Visit our attorney directory to find a lawyer near you who can help.
Or contact an attorney near you: