California's MeToo Laws: Here's What Your Business Should Know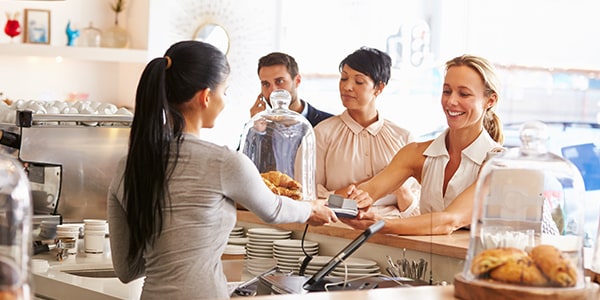 California passed more than a dozen measures to bolster the #MeToo laws in 2018, many dealing with public entities and private citizens. However, there are two notable laws that businesses should keep in mind moving forward into 2019. Violations of these could result in fines and potentially a lot of bad press.
Nondisclosure Agreements for Settlements Involving Sexual Claims
Though nondisclosure agreements (NDAs) are rightfully used to keep private information private, some entities have taken the use of these too far, and are using NDAs to protect private information that, quite frankly, is illegal or would normally be considered public information.
That is no longer the case in California. In September 2018, then-Governor Jerry Brown signed into law Senate Bill 820, which went into effect January 1, 2019. This law forbids nondisclosure provisions in settlements involving claims of sexual assault, sexual, harassment or sexual discrimination. This law applies to both public and private companies, and adds on to the current law which forbids settlements that restrict the disclosure of information that would lead to felonious sex offender violations.
It's unclear what the penalty will be for violating this law, but presumably it will be nullifying the now-illegal NDA. Another prong of this same law allows an accuser to shield his or her identity, and any information which might lead to the discovery of that identity, so long as the case does not involve a government agency or public official. Lastly, the law allows for either party to request settlement amounts remain sealed.
Board of Directors
Companies with boards should also keep in mind the other, more highly publicized law which Governor Brown also enacted back in September. This law requires publicly held companies based in California to have at least one female on their boards of directors by the end of 2019. In addition, depending on the size of their boards, additional females may be required by the end of 2021. Financial penalties will apply for noncompliance, ranging from $100,000 to $300,000, depending upon the violation.
Though there are some similar European laws in effect, this is the first of its kind here in the U.S. According to California state Sen. Hannah-Beth Jackson, about a quarter of the state's publicly traded companies still don't have one women on their board. So if your company is in this 25 percent, consider making a Board change soon, or expect to face stiff penalties.
If you have any concerns about your company's compliance with these, or any other laws, contact a local business and commercial attorney. Investing in some legal advice on these new laws could save you considerably in the long run.
Related Resources:
You Don't Have To Solve This on Your Own – Get a Lawyer's Help
Meeting with a lawyer can help you understand your options and how to best protect your rights. Visit our attorney directory to find a lawyer near you who can help.
Or contact an attorney near you: