Can 'Social Media Insurance' Protect Your Business?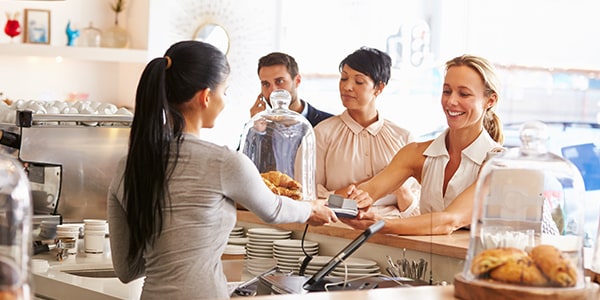 As business owners become increasingly aware of social media's potential impact on profits, a new form of "social media insurance" promises to protect companies from digital damages.
Insurance broker Lockton has launched a new kind of policy for their business clients, an "Intangible Risk Policy" that offers coverage for "reputational harm," even when caused by a negative spike in social media, reports MediaPost.
Could social media insurance be the next "big thing" when it comes to business insurance?
Intangible Risk Policy
Lockton's new Intangible Risk Policy covers damages related to "reputational harm" on social media. In a press release, the company defines that harm as:
[A]dverse traditional or social media coverage that drives down revenue or sales. It can be sparked by data breaches, breach of labor laws and environmental damage, key person disgrace, loss of certification/accreditation, product safety or quality failure, or other perils agreed with the underwriter.
Lockton's policy also covers some non-social media damages such as:
An inability to sell products after losing an intellectual property dispute;
A computer network failure caused by hacker attacks, administrative errors, or damage to hardware; and
An outsourcing or supply chain interruption, including a government seizure or a political risk to your supply chain.
By focusing on what Lockton calls "the real value of reputation, computer networks, and intellectual property," it believes it can serve a company's interests better than by just protecting its physical assets.
Given that even small businesses can get themselves into trouble by not recognizing the liabilities inherent in using social media like Twitter, this kind of insurance may be worth the price.
Protecting Business From Defamation
There are various myths about ways to legally protect your business from its own social media activities, like using Twitter disclaimers, but if Lockton's policies are what they claim to be, social media insurance might provide a cushion that protects your business from defamation.
On the occasion when a particularly vocal Twitter follower or Facebook groupie decides to publicly denounce your company, a social media insurance policy may compensate you for the calculable damage to intangible assets like your brand name or good will.
Policies that cover defamation on social media would also allow a business owner to avoid actually litigating the case, allowing the insurance company to indemnify your claim and pursue the social media slanderers themselves.
Possible Downsides
While keeping your business compensated and out of court is a fantastic reason to pursue social media insurance, there are some potential risks to consider.
Depending on the size of your company, you may not have a large social media presence (you might even outsource it), and any real damage to your online reputation might not outweigh the cost of a policy's monthly premiums.
Even with a social media insurance policy, you may find that some social media events that affect your business, like getting kicked off Facebook, aren't covered by their policy at all.
Follow FindLaw for Consumers on Google+.
Related Resources:
You Don't Have To Solve This on Your Own – Get a Lawyer's Help
Meeting with a lawyer can help you understand your options and how to best protect your rights. Visit our attorney directory to find a lawyer near you who can help.
Or contact an attorney near you: