Can You Fire Employees for Shopping on the Job?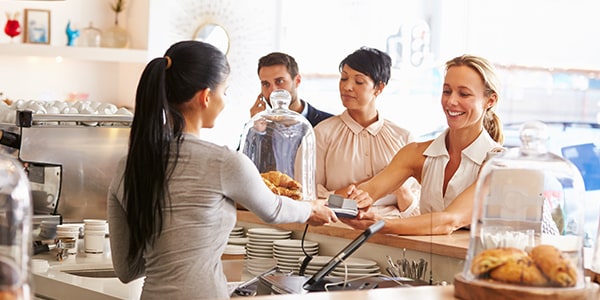 The majority of employment arrangements are at-will, meaning an employer can fire an employee for any reason or no reason at all. But there are exceptions to that rule, and some reasons for firing are illegal. And there may be some hoops an employer must jump through before firing a union-member employee
So while it might seem like an easy answer to say "Yes, you can fire an employee for shopping at work," the answer gets a little more difficult if the employees were union members whose termination didn't go to arbitration first. If that's the case, you may end up in federal circuit court.
Not "Wholly Irrational"
Tammy Crampton and Mary Beth Savage were fired from a Kroger store in Michigan for making purchases while on the clock. They argued their termination was too severe, and sued the grocer and their labor union, who they claim should have taken the firings through an arbitration process. But a unanimous Sixth Circuit Court of Appeals sided with Kroger and United Food and Commercial Workers Union, Local 876, finding both the store's "no purchase policy" and the union's policy of not pursuing arbitration in such cases were reasonable.
According to the court, it had been the Union's longstanding consistent practice to decline to pursue arbitration where an employee had been terminated for a proven violation of the Purchase Policy. "Where the record shows that Kroger has enforced the Purchase Policy strictly and consistently by discharging all proven violators, and each employee has admitted that she knowingly violated the policy," the court reasoned, "we can hardly hold the Union's refusal to pursue arbitration was "wholly irrational.'"
Not "Unsympathetic"
The employees' pleas did not fall on deaf ears. The court admitted it was "not unsympathetic with plaintiffs' claims," and acknowledged that "the notion that the Union would not exhaust every available remedy on behalf of a longtime employee who had been discharged for a seemingly minor, technical rule violation appears to be profoundly unfair." But in the end, sympathy and unfairness weren't enough to convince the judges that the lower court's dismissal of the employees' claims was anything other than "a faithful and proper application of governing law."
Related Resources:
You Don't Have To Solve This on Your Own – Get a Lawyer's Help
Meeting with a lawyer can help you understand your options and how to best protect your rights. Visit our attorney directory to find a lawyer near you who can help.
Or contact an attorney near you: