Top 7 Legal Tips to Avoid Religious Discrimination Claims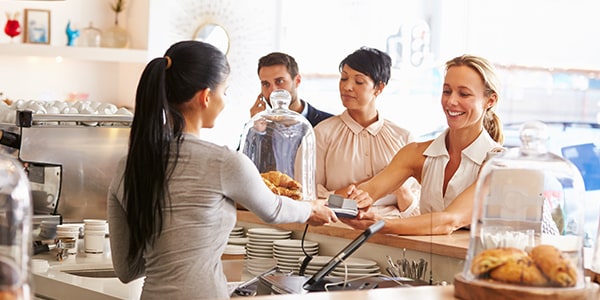 You might be thinking of your small business as a secular oasis -- solely a place for work that is either an escape from or quiet alternative to religious argument or worship. Your employees, on the other hand, may not see it the same way, or so easily separate the two.
Or, perhaps you want to bring what you think are good religious principles into the practice of work, only to find your staff isn't so receptive to that message. Either way, balancing religious expression in the workplace can be harder than balancing your books. And the penalties for religious discrimination can be severe. So here are some helpful tips to avoid religious discrimination claims in your small business.
1. Can Religious Expression in the Workplace Be Religious Harassment?
As we noted above, deciding how much religious expression is too much at work can seem like an impossible task. Generally speaking, employers must accommodate some religious expression while avoiding unwelcome religious statements or conduct that could create a hostile work environment.
2. Which Religious Holidays Must Be Recognized?
Much of the confusion revolves around which religious holidays employers must accommodate and how. The problem is, there is no set list.
3. Giving Employees Time Off Work for Religious Reasons
So, while small, private employers aren't required to give time off for specific religious holidays, refusing to provide employees with reasonable accommodations for their religious beliefs, practices, or observances could be seen as discrimination.
4. Reasonable Accommodations for Ramadan? Lessons From 2 EEOC Cases
And what defines an accommodation as "reasonable?" As long as it doesn't pose an "undue hardship" to the business, for the most part. So being flexible with shift times or swaps to permit employees to pray or have meal breaks during holy holidays can help.
5. 5 Holiday Decoration Guidelines for the Workplace
One employee's holiday decoration is another's discrimination. It's probably best to keep office adornments secular, and encourage employees to keep religious symbols at home.
6. Legal to Make Employees Sign Religious 'Faith Statements'?
If your small business is specifically faith-based, it may make sense to ensure all your employees are on the same page, religiously speaking. But only religious organizations are permitted to give preference in hiring to those who agree with their religious views, under federal law, and small businesses requiring a statement of faith could run afoul of federal and state civil rights laws prohibiting discrimination based on religion.
7. If You Fire an Employee for Wearing a Headscarf, Expect a Lawsuit
It should be obvious, but if you fire someone for religious dress -- whether it's a headscarf, yarmulke, turban, etc. -- you're asking for trouble.
What can keep you out of trouble? A clear and consistent policy regarding religious accommodation and expression in the workplace. Contact an experienced employment attorney for help.
Related Resources:
Content For You