Can You Make an Employee Pay For a Robbery?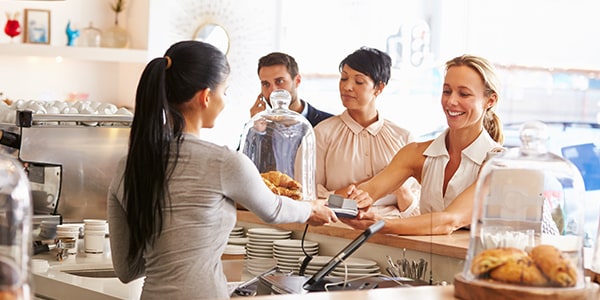 Popeyes fired a pregnant woman victimized in a robbery because she wouldn't pay for it.
A pregnant shift manager, at a Texas Popeyes location, was held at gun point by a burglar who demanded money from the restaurant's safe. The manager claimed that she could only open the cash register. Normally, there would not be much money in the cash register, but the manager claimed that the restaurant had been busy. The burglar got away with $400.
According to reports, the store demanded that the pregnant manager reimburse the $400 loss because she violated company policy by leaving too much money in the cash register. She refused and was fired. Popeyes eventually offered the woman her job back and $2,000 in back pay.
Was Popeyes' demand for reimbursement legal? Can you require an employee to pay for losses due to theft?
Federal Law
Federal law doesn't explicitly prohibit requiring employees pay for an employer's losses. Employers are allowed to deduct employees' wages for walk-outs, breakage, or cash register shortages. However, "where deductions ... reduce the employee's wage below the minimum wage, such deductions are illegal."
State Laws
Many states also have laws that prevent employers from deducting employees' wages for loss suffered by the employer. The laws vary by state. Here are a few examples:

Massachusetts
In the case of Camara v. Attorney General, a garbage collecting company required employees who caused damage to company trucks to either pay for the damages or accept disciplinary action. Massachusetts' Supreme Judicial Court ruled that the Massachusetts Wage Act "prohibits wage deductions associated with an employer's unilateral determination of an employee's fault and damages."
New York
New York law prohibits wage deductions for spoilage, breakage, cash shortages, or losses. Employers also cannot deduct wages or fine employees for misconduct.
California
In California, the Industrial Welfare Commission Order No. 5-2001 states, "No employer shall make any deduction from the wage or require any reimbursement from an employee for any cash shortage, breakage, or loss of equipment, unless it can be shown that the shortage, breakage, or loss is caused by a dishonest or willful act, or by the gross negligence of the employees." Gross negligence is a high standard. An employee leaving a cash register open or cash on the counter may be acting with gross negligence, but an employee complying with a robber's demands probably wouldn't be found to be negligent.
If your business is ever robbed, or a customer leaves without paying, be careful about requiring employees to repay you for the lost. Check with an experienced labor law attorney before you implement such a policy.
Related Resources:
You Don't Have To Solve This on Your Own – Get a Lawyer's Help
Meeting with a lawyer can help you understand your options and how to best protect your rights. Visit our attorney directory to find a lawyer near you who can help.
Or contact an attorney near you:
Content For You