Can You Refuse Service to Nazis?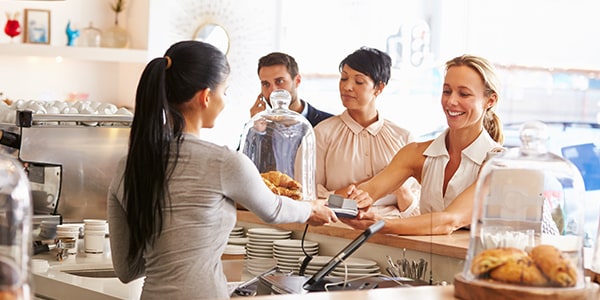 Businesses can generally reserve the right to refuse service. But this can get complicated depending on who you're refusing service to. So, what about refusing service to Nazis?
While there is no federal prohibition against refusing service to a customer based upon political or social beliefs, businesses need to be wary of these beliefs being tied to religion or ethnicity. The federally protected classes include: race, sex, age, religion, national origin, ethnicity, disability, genetic information, and veteran status.
Many states also extend protection to LGBT individuals and other classes not granted federal protection. For instance, under California law, protected status is extended to a person's marital status, sexual orientation, medical condition, political affiliation, or status as a crime victim, and more.
Refusing to Tolerate Hate
Believe it or not, as deplorable as Nazis or KKK members are, in some places, even outside California, businesses may be required to serve them or face (potentially frivolous) civil rights lawsuits. However, there are limits to the sort of behavior a business must tolerate.
If you want to prevent certain members of organizations that promote hate from utilizing your business, an experienced business attorney may be able to help. Creating facially neutral policies regarding customer clothing, speech, or behavior can provide the basis for asking a disruptive customer to leave.
No Shirt, No Shoes, No Nazis
Businesses do not have to allow free speech, and are allowed to impose restrictions on customer speech and conduct so long as those restrictions do not directly target protected classes. An example we've all seen are the signs outside of businesses that read: "No Shirt, No Shoes, No Service." That sort of blanket refusal to serve is generally okay. It's equally okay, generally, to have a "no offensive clothing" policy, which would prohibit customers from wearing swastikas or other clothing emblazoned with hate speech or obscenity.
Caution: Businesses that plan to create policies that restrict or prohibit serving groups that promote hate should have adequate security personnel and should have policies on how to enforce their rules. For instance, if a person is perceived as a threat, calling the police to ask the person to leave is likely the safest course of action.
Related Resources:
You Don't Have To Solve This on Your Own – Get a Lawyer's Help
Meeting with a lawyer can help you understand your options and how to best protect your rights. Visit our attorney directory to find a lawyer near you who can help.
Or contact an attorney near you:
Content For You