OK to Refuse Service for Smelling Like Pot?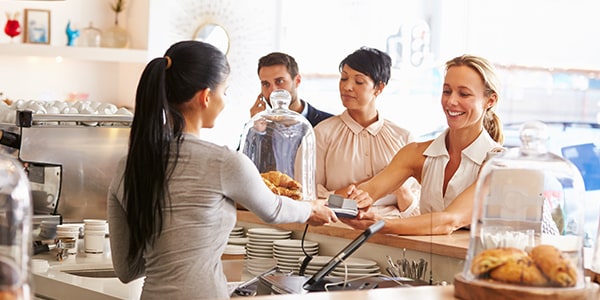 A barber shop owner in Colorado now has a policy of refusing service to people who smell like marijuana.
Hugo Corral of Hugo's Barber Shop in Greeley supported marijuana legalization in Colorado. But he created the anti-stink policy at his shop because the odor was driving away customers, especially those with children in tow, Denver's KCNC-TV reports.
Is it legal to refuse service to someone who smells like pot?
Public Accommodation Laws
Under state and federal public accommodation laws, a business that's open to the public cannot discriminate against a person based on a "protected trait" such as race, age, gender, and religion. A growing number of state laws also prohibit discrimination based on sexual orientation and protect certain activities such as breastfeeding.
Not surprisingly, "smelling like pot" is not a protected category. That means you are generally allowed to refuse service to someone who reeks of weed.
That being said, a pot-smell policy can still run into legal trouble if it has a discriminatory effect on protected groups -- for example, if it disproportionately impacts people with disabilities who use medical marijuana.
Refusal Policy With a Purpose
Apart from protected discrimination, arbitrary refusal policies might also run afoul of the law.
But Hugo's sign seems to proffer both disruption and safety concerns. It reads:
PLEASE DO NOT COME IN IF YOU SMELL LIKE MARIJUANA. THERE ARE FAMILIES WITH KIDS WHO DON'T WANT TO SMELL IT. THIS IS A BUSINESS, NOT YOUR HOUSE, THANKYOU. IF YOU DON'T LIKE IT PLEASE GO SOMEWHERE ELSE. HUGOS BARBER SHOP.
Generally speaking, creating a policy to refuse service to address disruptive behavior or safety concerns is typically allowed. For example, it's usually OK to refuse service to someone who is visibly intoxicated. But just like "no shirt, no shoes" policies, you should not say it's mandated by law if there are no state health codes requiring such policies.
If you're thinking of implementing a policy of refusing service to certain people, you may want to consult an experienced employment law attorney to make sure it's legally sound.
Follow FindLaw for Consumers on Google+.
Related Resources:
You Don't Have To Solve This on Your Own – Get a Lawyer's Help
Meeting with a lawyer can help you understand your options and how to best protect your rights. Visit our attorney directory to find a lawyer near you who can help.
Or contact an attorney near you: