Can You Sue Customers Who Don't Tip?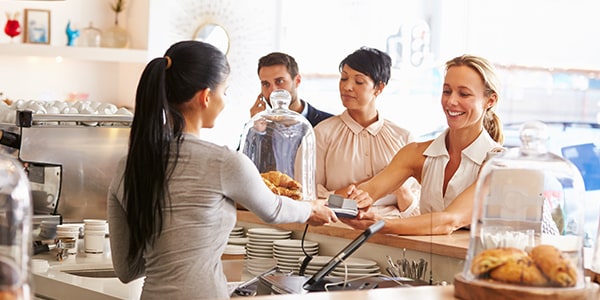 A viral incident over a pastor's refusal to pay a tip at a restaurant raises a common question for those who offer services: Can you sue or take legal action against a customer who doesn't tip?
Customers like the pastor -- who wrote "I give God 10% -- why do you get 18?" on his receipt, according to Gawker -- may make you angry. After all, don't they realize how hard you work? And didn't they see the notice on your menu that says parties of eight or more will be charged a particular gratuity?
But anger and taking legal action are two separate things. Here's a look at your legal options for that miserly customer.
Criminal Action
In general, when a customer takes something from your business without paying, you consider that theft. As a result, you may be considering calling the cops on a customer who doesn't leave a tip (which is rare, but has happened, as this report from Philadelphia's WCAU-TV attests). But will such charges stick?
Well, it depends. If you characterize the tip as a "tip," then it may be difficult to accuse the customer of theft. After all, tips are understood to be voluntary, and so you can't hold someone criminally responsible for not making a voluntary payment, according to eHow.
However, if the extra charge is characterized as a mandatory "service charge," there may be a better argument to hold the customer responsible. Service charges are not voluntary, and are typically non-negotiable after the meal.
Civil Action
Under the above theories, you could also sue your customers for not paying. As with a criminal action, your chances of success (and not having a judge laugh at you) may depend upon how you characterize the amount owed -- either as a "tip" or as a "service charge."
And if you want to collect as a mandatory service charge, you'd better make sure to let your customers know before the meal that they face this charge.
Any Lessons Here?
It's typically bad business practice to sue or seek criminal charges against your patrons. This is doubly true for not tipping. If you are truly infuriated by a lack of a tip, you may want to do some soul searching and figure out why you were not tipped and resolve that problem, as opposed to looking up your legal remedies.
Follow FindLaw for Consumers on Google+ by clicking here.
Related Resources:
You Don't Have To Solve This on Your Own – Get a Lawyer's Help
Meeting with a lawyer can help you understand your options and how to best protect your rights. Visit our attorney directory to find a lawyer near you who can help.
Or contact an attorney near you:
Content For You