Can Your Business Be Sued Over an Employee's Discriminatory Comment to a Customer?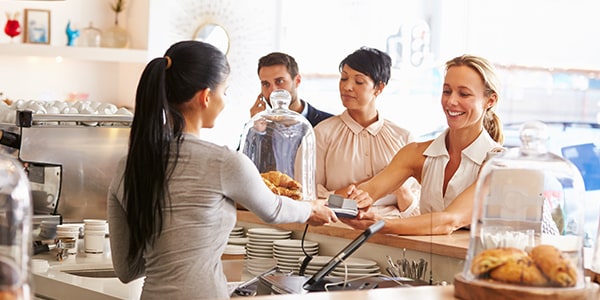 An Unruh Civil Rights Act lawsuit filed in Orange County, California, against an Albertson's grocery store over a clerk's statement to a customer should serve as a lesson to businesses small and large. That lesson is to train employees how to treat customers with respect and dignity. Implicit racial bias is a real problem that only education and training can help to prevent.
The grocery store is being sued because a clerk asked a customer a rather loaded question about whether the customer planned to pay with food stamps. At first blush, one might not think this statement is discriminatory or offensive. However, the question assumes a fact about a customer based upon a perceived notion of what a person on food stamps looks like.
The Unruh Civil Rights Act
Under California law, businesses are not allowed to discriminate against employees, nor against customers. In addition to the federal and state employment discrimination laws, California also has the Unruh Civil Rights Act, which protects individuals/customers from discrimination by businesses. Famously, under the Unruh Civil Rights Act, "lady's nights" at bars are illegal due to the obvious gender discrimination.
Under the Unruh Act, an aggrieved individual can file a lawsuit against a business that has discriminated against them, and if proven, will receive at a minimum, $4,000 per discriminatory incident.
Are Businesses Liable for Employee Statements?
Generally, a business will not be liable if an employee commits any intentional act that causes harm to a customer if the act falls outside the employee's employment duties. However, if the statement is made as part of an employee's duties, or the employee intends the act to further the business's purpose, then a business may be found liable under a theory of respondeat superior or employee agency.
While making a discriminatory statement may seem to always fall outside the scope of an employee's duties, if an employer knows about an employee's history of making such statements, liability could be imputed to the employer. Additionally, as in the Albertson's case above, asking about whether the customer is using food stamps can be considered inextricably tied to the employee's job duties.
Liability for Discrimination in States Without Customer Anti-Discrimination Laws
In states that do not have the same protections provided by the Unruh Civil Rights Act to customers of businesses, an employee's discriminatory statement can still be the basis of a lawsuit. Generally, discriminatory statements are shocking, offensive, and have the potential to cause a person significant emotional distress. As such, general tort law may be able to provide a remedy for victims of discriminatory statements.
Related Resources:
You Don't Have To Solve This on Your Own – Get a Lawyer's Help
Meeting with a lawyer can help you understand your options and how to best protect your rights. Visit our attorney directory to find a lawyer near you who can help.
Or contact an attorney near you: