Careful How Your Biz Finds Google Customers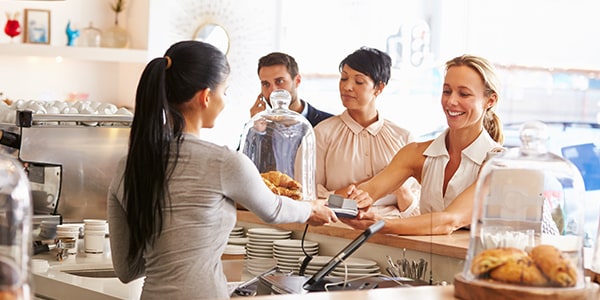 Rosetta Stone is suing Google over the company's AdWords policies, which they say are confusing and give their competition an unfair boost. According to Rosetta Stone, AdWords allows smaller businesses to "piggy back" on the names of bigger, well known companies.
So if you (or who you hire to do your internet marketing) use such tactics, this case could have an impact on your business. You may have to adapt or face a potential lawsuit from your competitor.
For example, a competitor of Rosetta Stone's can use the name Rosetta Stone to trigger search advertisements for Google customers. In light of Google's business practices, Rosetta Stone sued Google for trademark infringement. The case was dismissed, but Rosetta Stone is asking the 4th Circuit Court of Appeals to reinstate the lawsuit.
Rosetta Stone argues that Google's advertising practices should be stopped because they have demonstrated "significant evidence of actual consumer confusion." Rosetta Stone goes on to argue:
"Intellectual property law encourages entrepreneurs to develop brands and protect them as trademarks by prohibiting others from free-riding on the entrepreneurs' efforts ... Google disregards this principle by selling third-party trademarks to generate revenue for itself..."
Rosetta Stone also argues that the judge ignored an expert, who testified that 17% of Google customers are confused when they search on a company's name and are served with ads sponsored by different companies, Mediapost.com reports.
How the case is decided could have an impact on how your business designs its Google AdWords campaign. For now, it seems that small businesses can continue to piggy back off of competitors' brand names in their ads. However, if the court overturns the previous decision, small businesses will have to scramble to redo their AdWords campaigns.
The case is expected to have major implications throughout the business and advertising world. Adding to the controversy, Rosetta Stone made several of its arguments under seal. In addition, a number of companies have weighed in on the case by filing amicus curiae, or "friend of the court" briefs.
Google has yet to file its brief in the case.
Related Resources:
You Don't Have To Solve This on Your Own – Get a Lawyer's Help
Meeting with a lawyer can help you understand your options and how to best protect your rights. Visit our attorney directory to find a lawyer near you who can help.
Or contact an attorney near you: