Conde Nast Settles Intern Lawsuit for $5.8M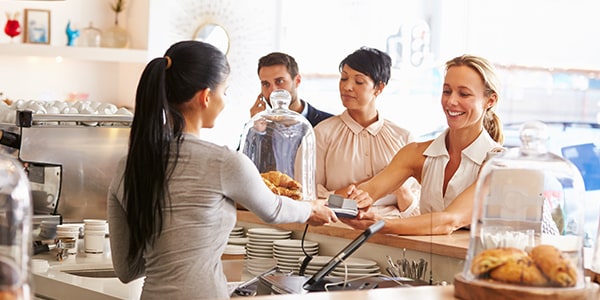 Conde Nast, the publisher of magazines such as Vogue, Wired, and The New Yorker, has agreed to a $5.8 million settlement of a class-action lawsuit filed by former interns.
The interns claimed the company made them perform work, but failed to pay at least the minimum wage as required by law. The settlement agreement covers about 7,500 interns; under the terms of the settlement, these interns -- some of whom last worked for Conde Nast in 2007 -- will receive between $700 and $1,900, Reuters reports.
What led to the lawsuit and subsequent settlement?
String of Media Intern Lawsuits
The lawsuit against Conde Nast was one of a several different class action lawsuits filed against media companies by former interns claiming that the companies' internship policies violated federal and state labor laws.
Conde Nast's settlement follows an earlier multimillion-dollar settlement by NBCUniversal in a similar class action lawsuit filed against that company by former interns, as well as a ruling by a federal judge in a lawsuit against Fox Searchlight Pictures that unpaid interns who'd worked on the movie "Black Swan" should have been paid for their time. (The "Black Swan" ruling is being appealed, according to Reuters.)
To be clear, however, Conde Nast's interns were in fact paid; however, the interns claimed they weren't paid enough.
Offering Unpaid Internships? A Few Reminders
These lawsuits and settlements should serve as a warning for business owners who offer internships -- especially those that are unpaid.
Generally, in order for an unpaid internship to be legal under federal employment law, the following requirements (among others) must be met:
It must be an educational experience. According to the Department of Labor's Wage and Hour Division, an unpaid internship should be "similar to training which would be given in an educational environment."
Paid employees cannot be displaced by interns. Your interns should not be considered free labor. Any job that would typically be performed by a paid employee should not be assigned instead to an unpaid intern.
It must be for the benefit of the intern, not the company. The intern should not be required to perform menial or repetitive tasks. Though these tasks might help the business operate smoothly, an unpaid internship should be for the benefit of the intern. This means the intern should be assigned tasks that will provide some form of training or experience beyond manual labor or basic skills.
To prevent potential misunderstandings, employers will want to make it clear to the intern that the internship is unpaid and that the intern will not be entitled to wages. You may also want to explain that the internship may not necessarily lead to an employment offer.
Following the filing of the lawsuit in 2013, Conde Nast announced that it was ending the company's internship program for good. In an email to staff on Thursday, Conde Nast's CEO said the company is focusing on "developing meaningful, new opportunities to support future up-and-coming talent."
Follow FindLaw for Consumers on Google+.
Related Resources:
You Don't Have To Solve This on Your Own – Get a Lawyer's Help
Meeting with a lawyer can help you understand your options and how to best protect your rights. Visit our attorney directory to find a lawyer near you who can help.
Or contact an attorney near you: