Do 'You Break It, You Buy It' Signs Have Any Legal Effect?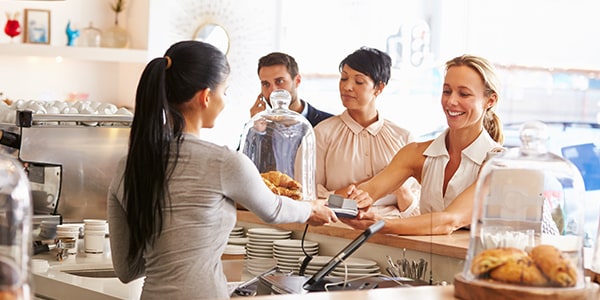 Business owners and casual shoppers may recognize the presence of "You Break It, You Buy It" signs in various retail businesses.
Small businesses have a good deal of leeway to define the legal terms of how customers may interact with them and their merchandise, but this isn't to say that companies can act like mini-warlords on their own property.
So what exactly is the legal effect of a "You Break It, You Buy It" warning, and how can your business employ such a policy?
Store Signs Serve as Notice of Store Policy
The "You Break It, You Buy It" (for brevity, let's call it "YBIYBI") sign is one of many familiar signs in a retail store. Many of these signs serve to give customers notice of existing store policies -- even if no notice is required by law.
For example, small business owners may post "No Shirt, No Shoes, No Service" signs to alert customers of the business' right to refuse service for any non-discriminatory reason. Other signs may also provide notice and serve to satisfy state laws about privacy. Connecticut, for example, requires employers give notice to their employees that their workspace is monitored by hidden cameras.
YBIYBI signs are more of the former, giving notice to customers of a store's YBIYBI policy but not satisfying any law or requirement that it do so.
Are YBIYBI Policies Contracts?
Some may argue that these YBIYBI signs put customers on notice of a unilateral contract with the business, that upon entering a store the customer agrees to pay for items which are damaged by him or her. This theory is so contrary to public policy and reasonable fair dealing that it would be difficult to find a court to enforce such a policy.
What Can You Do About Broken Merchandise?
But while customers might not be contractually obligated to pay for broken items, a business can certainly try to sue a customer over the loss. What YBIYBI policies may imply is that a business will ask a customer to pay the retail price of the item as an informal settlement of a potential negligence suit against the customer. The customer can obviously refuse, but for low-cost items, it may be far preferred to a lawsuit.
Even if a business prevails in a negligence suit against a clumsy customer, it may only recover the cost of repair or cost to replace the item -- not the retail price.
So while your business can ask nicely that customers pay for items they break, small business owners are unlikely to get that amount in court, regardless of a "You Break It, You Buy It" policy.
Follow FindLaw for Consumers on Google+.
Related Resources:
You Don't Have To Solve This on Your Own – Get a Lawyer's Help
Meeting with a lawyer can help you understand your options and how to best protect your rights. Visit our attorney directory to find a lawyer near you who can help.
Or contact an attorney near you: