Does San Francisco's Fully Paid Parental Leave Law Signal National Change?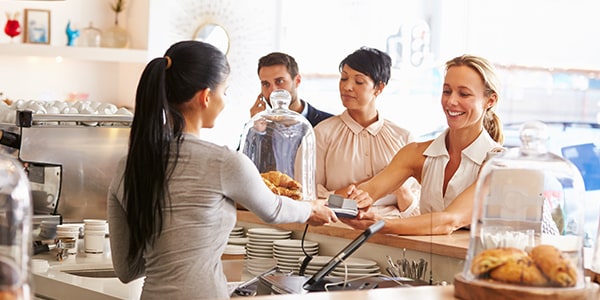 This month, San Francisco authorities passed a law requiring employers of a certain size to contribute to paid parental leave for the first six weeks of a newborn's life or upon adoption of a child. It is the first American city do so.
The law starts off gradually, applying to employers of 50 or more and is for parents who have worked 180 days at a job. But it will require businesses with 20 or more employees to supplement state funds for parents by January 2018.
Why the Time?
Currently, California provides 55 percent of a person's pay for six weeks of parental leave from a fund that workers contribute to, and the federal government guarantees 12 weeks of unpaid leave. The new law will demand local employers pay the 45 percent difference for the first six weeks of leave, although if the state ultimately decides to pay more, that burden will shift away from employers.
Increasingly, authorities and corporations are hearing the cries of working parents, many of whom cannot afford to take time off work to bond with their newborn children. Early bonding is considered important to childhood development, and it has become a governmental preoccupation. The new law passed in San Francisco reflects this change, and may be a sign of things to come.
Changes Everywhere Soon?
Paid parental leave is also something companies are seriously considering. Some have made headlines and garnered positive press by committing to the cause, offering up to six months of paid leave. Of course, many companies cannot afford this extent of generosity, and will not change their policies without a change in the law.
Some believe that the new requirements imposed on San Francisco employers -- which will begin in 2017 -- are proof that progressive policies in local tech companies are influencing authorities. But that is only part of the story for workers.
The New York Times reports that this shift in approach to parental leave likely happened in San Francisco first because so many Silicon Valley tech companies offer lots of paid leave. It states, "San Francisco's proximity to Silicon Valley may have been an influence: The new law follows on the heels of trailblazing policies by tech companies such as Amazon, Apple, Google and Netflix, all of which offer relatively long paid parental leave for employees."
It should be noted, however, that these corporations hire lots of contractors who are not classified as employees. That means many of Silicon Valley's workers, whether professionals or laborers, get no company benefits. Perhaps San Francisco's progressive politicians and the national media will focus on that aspect of the employment story next.
Talk to a Lawyer
If you are concerned about compliance with leave laws or any other aspect of your business and its operations, speak to a lawyer. Get guidance and help.
Follow FindLaw for Consumers on Google+.
Related Resources:
You Don't Have To Solve This on Your Own – Get a Lawyer's Help
Meeting with a lawyer can help you understand your options and how to best protect your rights. Visit our attorney directory to find a lawyer near you who can help.
Or contact an attorney near you: