Earth Day to Small Businesses: Some Local Governments Offering Green for Green Steps Large and Small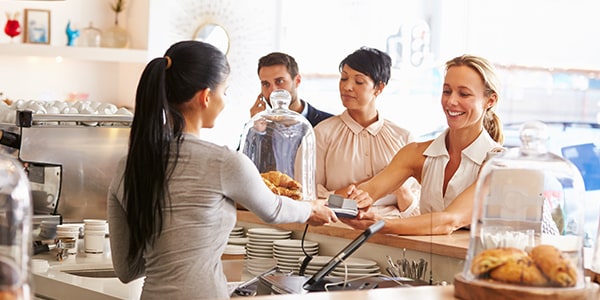 San Diego has announced a program offering no-interest loans of up to $100,000 for small businesses to make energy efficiency improvements. Initiatives like San Diego's, and programs in other regions hope to give businesses incentives to invest in energy efficiency that will yield not only long term, but also short term benefits.
The San Diego Clean Enterprise program is a joint project by the city, the non-profit CleanTECH San Diego and San Diego Gas & Electric (SDG&E). As reported by the La Jolla Light, the loans will be for 10 years with no interest. SDG&E will provide the funds, with borrowers repaying through their monthly SDG&E bill. Examples of energy efficiency improvements include lighting retrofitting, improvements to heating and air conditioning systems, and installation of more efficient equipment.
The New York Times reports that planners from Mayor Bloomberg's office will announce an initiative to improve energy efficiency in New York's buildings. The New York Times notes that cities from Berkeley to Seattle to Austin are also attempting to make business more efficient by improving the energy efficiency of buildings. Under New York's plan, buildings will be slated for mandatory energy improvements only if an energy audit finds that improvement costs would be recouped within 5 years through lower energy bills.
The Houston Chronicle reports that yesterday the Texas Senate passed legislation to vastly expand the use of solar energy in the state. In addition to requirements that developers offer solar panels in subdivisions of more than 50 homes, the bill contains rebates for small businesses that install solar collectors.
While many small businesses may hesitate at making long term investments given current economic stressors, there are simple changes they can make to both lessen their environmental impact and save money. One tip is to replace old light fixtures with newer low energy lighting. Interior lighting probably makes up a larger portion of your business' electricity bill than you think. According to the city of Seattle, interior lighting can account for 60% of a businesses electricity use. That why Seattle offers small businesses a rebate per light fixture that they upgrade.
Lighting upgrade incentives are common. Contact or check the website of your energy provider to learn what incentives they offer for efficiency improvements. For example, here are the rebates available to businesses from Pacific Gas & Electric.
This is simply an example of rebates available for energy efficiency. No matter where they are on the spectrum -- those that right now can't afford large investments, to those positioned to profit from producion of their own electricity -- all small businesses have potential long term gains in taking steps toward green. With federal, state, county and municipal governments offering added incentives, going green could offer short term gains as well.
And of course, as discussed in this blog entry, keep checking the DSIRE database to stay on top of federal, state and local incentives for energy efficiency and/or use of renewable energy.
You Don't Have To Solve This on Your Own – Get a Lawyer's Help
Meeting with a lawyer can help you understand your options and how to best protect your rights. Visit our attorney directory to find a lawyer near you who can help.
Or contact an attorney near you: