'Febreze Attack' on Shoplifting Suspects Gets Store Manager Fired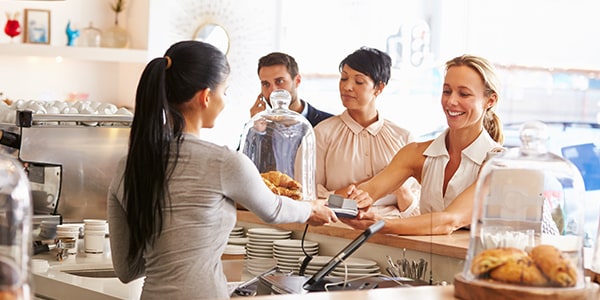 Any business owner wants to encourage employees to do their best to prevent shoplifting and take action when they see it happening.
But the manager of a Family Dollar store in Saginaw, Michigan, may have taken things a little too far when he attacked suspected shoplifters with a can of Febreze they'd allegedly stolen, Detroit's WWJ-TV reports.
The manager has since been fired, according to TMZ. But what should business owners or employees do if they catch shoplifters in the act?
Shopkeeper's Privilege
Although private citizens usually cannot detain people against their will without risking a false imprisonment charge, store owners are generally granted something called the shopkeeper's privilege. This privilege allows a business owner to detain a suspected shoplifter for a reasonable amount of time, typically only as long as it takes to perform an inquiry or wait for police to arrive.
The shopkeeper's privilege also allows for a limited search of a person reasonably suspected of shoplifting. But exceeding the limits of the shopkeeper's privilege can often lead to civil or criminal charges, such as false imprisonment, assault, and battery.
Spray-On Battery?
In the case of the Family Dollar manager who sprayed suspected shoplifters with Febreze, his actions would likely violate the shopkeeper's privilege and may be considered to be both civil and criminal battery.
Battery occurs when an individual intentionally touches or applies force to the body of another person without consent in a harmful or offensive manner. In this case, the manager was caught on cell-phone video spraying Febreze in the face of one of the suspected shoplifters.
Although the manager never touched the shoplifter physically, use of an instrument to contact another person, such as a stick (or in this case a chemical spray), typically would suffice for battery.
Although it is unclear if the Family Dollar manager is facing any criminal or civil charges resulting from the incident, TMZ reports that he was fired shortly after video of the incident went viral online.
A spokesman for the retailer told WWJ-TV that "the safety and security of our customers and Team Members is our first priority," but declined to comment further.
Follow FindLaw for Consumers on Google+.
Related Resources:
You Don't Have To Solve This on Your Own – Get a Lawyer's Help
Meeting with a lawyer can help you understand your options and how to best protect your rights. Visit our attorney directory to find a lawyer near you who can help.
Or contact an attorney near you: