GM Bankruptcy: Stark Options Presented to All Dealers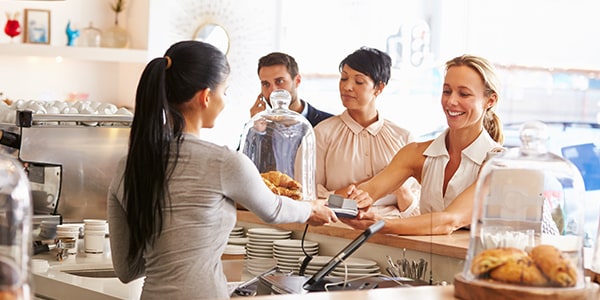 GM's reorganization appears to pose some tough choices for all of its dealers -- those who will be cut and also those who wish to be part of the "new GM." Though dealers on the chopping block appear to be receiving better treatment than their Chrysler counterparts, the changes any continuing GM dealerships must make may cause some to choose closing up shop.
In the wake of Chrysler's and GM's respective bankruptcies, we've discussed the terrible fate that franchise agreements can meet when the franchisor declares bankruptcy.
Details of GM's reorganization strategy illustrate the incredible bargaining power bankruptcy allows a franchisor. In addition to simply rejecting franchise agreements, Chapter 11 bankruptcy allows a franchisor to dictate new terms to the franchisees it wants to keep around. Franchisees can either accept the new agreement or see their old one rejected by the franchisor in the bankruptcy process.
As reported by CNN, the lucky GM dealers who aren't amongst those already slated to end will have to either accept some heavy handed new terms or hit the road. The new terms include:
Heightened sales targets (yet) to be set by GM, which GM may change in the future, and which if not met would allow GM to back out of the agreement;
No selling non-GM cars in the same showrooms;
No right to protest the movement of other dealerships; and
Required upgrades (or even relocation) of dealerships.
And what about the other dealers? 1100 GM dealerships were previously slated not to be renewed in 2010. 250 have been added to this list. GM has said it plans on cutting 2400 dealers.
On the bright side, there is some comparatively good news for those GM dealers who know they will be cut, or who choose to wind-down (at least compared to the cut Chrysler dealers). As reported by the Detroit News, GM will allow cut dealers 17 months (until October 2010) to wind-down their franchises. Dealers will have the option of accepting a wind-down agreement under which GM would provide financial assistance (reportedly up to $1 million) while dealers sell down remaining inventory. Dealers must decide by June 12 whether they want to take the wind-down deal. If so, they would close sometime between January and October of 2010.
While bankruptcy allows franchisors to pick and choose which agreements it will honor, franchisees are left obligated to hold up their end of the bargain even if they know their doors will soon be shuttered. For example, Congressional testimony today revealed that GM and Chrysler both continue to require soon to be ex-dealers to pay for training and tests right up to closing.
Though GM's dealer options may seem bleak, at least GM has agreed to honor current inventory and warranty agreements while the dealers wind down (closing dealers will not get new inventory). Chrysler, in addition to giving its rejected dealers only weeks to shut down, will not honor its warranty agreements at those dealerships after June 9.
You Don't Have To Solve This on Your Own – Get a Lawyer's Help
Meeting with a lawyer can help you understand your options and how to best protect your rights. Visit our attorney directory to find a lawyer near you who can help.
Or contact an attorney near you: