How to Get Free Legal Help for Your Business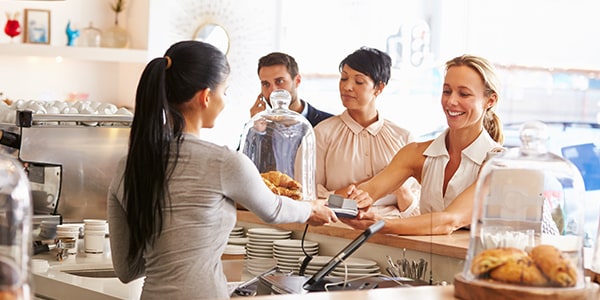 Guest post by Jennifer K. Halford, Esq.
Many business owners are struggling. Cash flow is tight. Profits are down. And they still have the same demands on their bottom line.
Getting legal advice has become a luxury. You need legal help to keep your business safe. Yet paying $350 for an hour of your attorney's time may not fit into this quarter's budget.
Most business owners don't realize that you can get free legal help for your business. Yes, I said free!
These sources are not a substitute for legal advice tailored to your business. However, they may be able to provide an answer to your general legal question. And did I mention that they are free?
Here are three ways business owners can get free legal help:
1. Trade Associations: There is a trade association devoted to almost every industry. Most have legal staff that monitor the industry and specialize in that area of law. They provide free legal information on their websites, newsletters, and updates about laws that are affecting their industries.
Members typically receive additional training and publications. And membership fees are nominal compared to what an attorney would cost to provide the same information.
2. Your Small Business Development Center (SBDC): The Small Business Association's website provides free legal information about planning, starting, and managing a business. The website offers free online courses and podcasts.
Local SBDC district offices provide ­free consulting services to business owners. Most also provide training and workshops for a nominal fee.
3. Online Resources: Free legal help is readily available online. The key is to make sure you are getting the information from a trusted source. I recommend these websites to business owners:
1. FindLaw: FindLaw has a section dedicated to providing legal help to small businesses on a variety of legal topics.
2. The U.S. Equal Employment Opportunity Commission (EEOC) : The EEOC's website provides FREE publications and posters about workplace discrimination. EEOC representatives do presentations for FREE through its Outreach Program. Many state agencies that enforce state anti-discrimination laws also provide these types of resources.
3. Internal Revenue Service: The IRS' website provides free tax information for starting, operating, or closing a business. There are also free videos and presentations tailored for small business owners.
4. Americans With Disabilities Act: The ADA's website provides free information about accessibility standards, workplace policies and publications, and regulations that apply to businesses.
5. Occupational Safety & Health Administration: OSHA's website has free compliance information and publications for small businesses. OSHA also provides free confidential advice for small businesses through their on-site consultation program.
Next time you have a legal question, try these sources for free legal help before you pay attorney's fees.
Jennifer K. Halford is an attorney whose practice focuses on business law and estate planning. She is also a professor at California State University, Chico, where she teaches Entrepreneurial Law .
You Don't Have To Solve This on Your Own – Get a Lawyer's Help
Meeting with a lawyer can help you understand your options and how to best protect your rights. Visit our attorney directory to find a lawyer near you who can help.
Or contact an attorney near you: