How to Reduce the Risk of Cybercrime for Your Small Business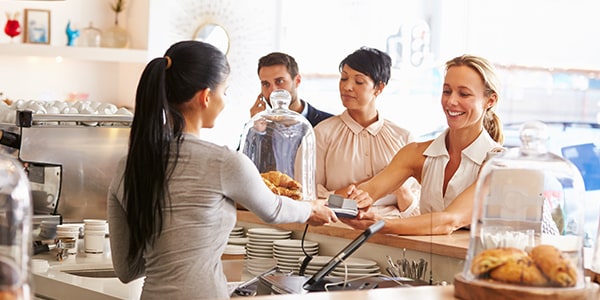 As a small business owner, you probably just want to go about your day-to-day operations, running your company, and thinking about ways to expand or improve. The last thing you need is the headache and financial stress caused by some cybercriminal trying to hack into your system. And yes, small businesses are at risk even though large corporations are the ones who garner all the cyber-attack headlines. Luckily, according to Entrepreneur, there are a number of preventative measures you can take to reduce the risk of cybercrime affecting your business.
Train Your Employees
You can take lots of precautions when it comes to cyber security, but in some sense, you're only as secure as the practices of your employees. Make sure they've received proper training and understand the importance of protecting company data. Two keys areas include passwords and cybercrime awareness.
Passwords
When it comes to password security, there are a few things to keep in mind:
Employees should use longer, more complex passwords that are difficult to guess (for example, no names and birth years).
Employees should be required to change their passwords regularly.
Consider two-factor authentication features, such as access codes which are texted to the employee for each log-in.
Cybercrime Awareness
Many employees are unaware of all the ways cyber criminals can gain access to company data. Provide proper training to help employees spot suspicious activity like email phishing scams, and what to do about them. Employees who know what to look for - suspicious attachments or links, emails asking for personal information, misspellings and grammatical errors - are better equipped to help avoid data breaches.
Protect the Company
Besides employee training, small business owners can also take a few overall precautions to reduce their risk of cybercrime. These measures include:
Email Encryption: This adds a layer of protection to company emails, making it more difficult to hack in and steal sensitive information.
Security Software: Investing in security software can also help guard against attacks. Ensure that each computer and device used for company business has malware, spyware, and firewall software installed to block potential threats.
Cyber Insurance
With the growing the threat from cybercriminals, more and more business are choosing to invest in cyber insurance as a way to both prevent and deal with cyber-attacks. Security audits and self-protection incentives offered by an insurance company can help reduce your risk of cybercrime, while the insurance benefits can deal with the ramifications of an attack.
Cybercrime can have a crippling effect on a small business. If it looks like your small business has been targeted by cyber criminals, or you need help figuring out if you should get cyber insurance, contact an attorney to discuss your options.
Related Resources:
You Don't Have To Solve This on Your Own – Get a Lawyer's Help
Meeting with a lawyer can help you understand your options and how to best protect your rights. Visit our attorney directory to find a lawyer near you who can help.
Or contact an attorney near you:
Content For You