Is Herbal Essences 'Herbal' Enough? Procter & Gamble Fail to Wash Hands of Shampoo Lawsuit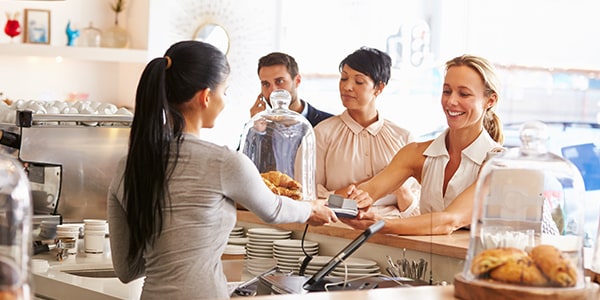 We live in a day and age when marketing products as either organic, all natural, or environmentally friendly influences sales. Eco-conscious consumers are looking to vote with their dollars, and, whether those products are actually better than their synthetic counterparts, we feel better about ourselves for buying the "good stuff."
But what happens when you find out the good stuff ain't so good? Or that a shampoo labeled "Herbal Essences" and "Wild Naturals" actually contained "synthetic, unnatural, and dangerous ingredients"? Well, if you're like two consumers in California and New York, you sue the manufacturer, Procter & Gamble. And if you're P&G, you try and get that lawsuit tossed out of court. But this case won't wash out so easily, according to one judge.
Synthetic Suits
The plaintiffs claim that P&G's marketing Herbal Essences shampoo products as "Wild Naturals" is "false, misleading, and designed to deceive consumers into paying a price premium," since the products are not entirely natural and buyers "would not have purchased Wild Naturals" products or "paid a price premium over and above" other products had they known the products contain synthetic ingredients. And while labels may have included those synthetic ingredients, the plaintiffs claim the ingredient list is "on the back of the Product packaging in small, hard-to-read print and, even then, fails to inform consumers that many of the ingredients listed are synthetic and unnatural," and, therefore, is insufficient.
Before even answering any of these allegations, Procter & Gamble tried to have the case dismissed, arguing that the plaintiffs either lacked standing to sue, failed to state claims under certain state consumer protection laws, or that the proposed class action lawsuit couldn't involve products that these two particular plaintiffs purchased. And while the U.S. District Court for the Eastern District of California did toss out any claims related to the Herbal Essences website (which the plaintiffs never claimed they looked at before purchasing the shampoo products), almost all their other claims survived.
Puffery, Puffery, Pass
P&G also tried to go with the "puffery" defense, claiming that "the benefits of the purportedly 'natural' Products are reinforced by claiming on the ... labels that the products are 'Fiercely Good For Your Hair'" are mere puffery. While this may sound like nonsense to you, puffery actually has a legal definition, encompassing "outrageous generalized statements, not making specific claims, that are so exaggerated as to preclude reliance by consumers."
Such puffery, like "World Famous Pancakes" or "Best BBQ in the South," are generally exempted from false advertising or fraudulent misrepresentation claims under state consumer protection statutes. But Judge Troy Nunley was not swayed that P&G's shampoo claims were clearly puffery, noting that "whether a reasonable consumer could rely on the statements as a whole is a question of fact not appropriate for dismissal at this stage."
"Accordingly," Nunley wrote, "the Court denies Defendant's motion to dismiss Plaintiffs' claims as puffery." Now with that out of the way, we might see both sides get all lathered up about the actual legal questions at the heart of Herbal Essences hype.
Related Resources:
You Don't Have To Solve This on Your Own – Get a Lawyer's Help
Meeting with a lawyer can help you understand your options and how to best protect your rights. Visit our attorney directory to find a lawyer near you who can help.
Or contact an attorney near you: