Is It Legal to Pay Some Employees Less Based on Salary History?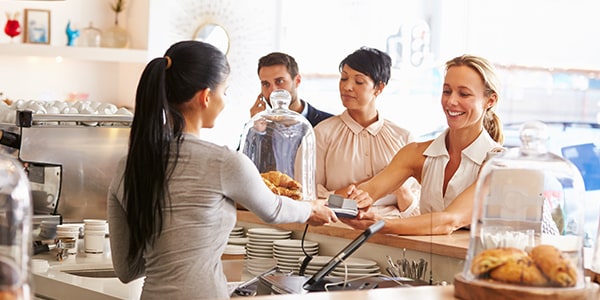 Asking about salary has been one of the most common questions on just about every employment application. And in some jurisdictions, it must now be a thing of the past. In efforts to eliminate the wage gap between male and female employees, some cities and states have made past salary inquiries illegal and some courts have banned them as well.
But the Ninth Circuit Court of Appeals recently ruled that employers can pay women less than men if that difference is based on salary histories as long as the reasons behind using the prior salary effectuates a business policy and the employer uses prior salary reasonably. What does that mean for your small business?
A Factor Other Than Sex
Aileen Rizo sued Fresno County schools after discovering she was making significantly less than her male colleagues, even one who had been hired in the same position more recently than she had. While her current salary was significantly more than her prior pay in Arizona, she remained at the bottom of the scale for California educators in the same or similar role.
The school district defended its use of prior salary, saying the policy includes no subjective opinions, encourages candidates to work for the county based on an automatic 5 percent pay raise over previous salaries, prevents favoritism because it applies equally to all employees, and is a judicious use of taxpayer dollars.
While federal law prohibits employment discrimination -- including salary decisions -- based on gender, a 1982 Ninth Circuit case found that an employee's prior salary can be considered "a factor other than sex" under the Equal Pay Act if the employer can show that using prior salary as a factor "effectuate[s] some business policy" and is used "reasonably in light of [its] stated purpose as well as its other practices." The Ninth Circuit applied the same rule in this case, and sent the suit back to the trial court to see if Fresno County met that burden.
Gender-Based Pay Gap
Critics have long argued that basing current salary on previous pay continues gender discrimination in the workplace by reinforcing prior inequities: if women are paid less than men as they enter the workforce, the gap could only widen as they move to other jobs or higher level positions. As Forbes noted, Philadelphia, Boston, and New York have banned employers from asking about salary history, and "40 states have taken up equal pay bills in the 2017 legislative session." Indeed, even California passed 2015 law explicitly saying prior pay alone could not justify gender pay differences, but Rizo's case was filed before that law was enacted.
So whether you can pay your male and female employees differently based on their salary history may depend on where your business is located, and could change if the disagreement between jurisdictions gets settled by the Supreme Court.
Related Resources:
You Don't Have To Solve This on Your Own – Get a Lawyer's Help
Meeting with a lawyer can help you understand your options and how to best protect your rights. Visit our attorney directory to find a lawyer near you who can help.
Or contact an attorney near you: