JPEG Copyright Possibility Threatens Fair Use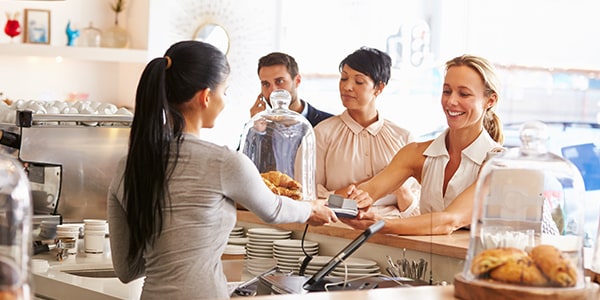 The Joint Photographic Experts Group, better known as JPEG, this week launched a security initiative seeking copyright protections for images. This will make image sharing more secure. But it will also bolster intellectual property protections for image holders, and that is controversial.
Critics are disappointed. "So much for hopes that the tech industry would back away from copyright protection any time soon," wrote engadget. The concern is for all of us, really, because copyright for jpegs will block creation of much material made under "fair use" doctrine.
Fair Use Explained
Copyright law protects creative works, limiting distribution, reproduction, display, and production. Under fair use doctrine, portions of copyrighted work may be used without the owner's permission.
Fair use is a defense to a copyright infringement claim. It's the basis for all kinds of creative material that many of us enjoy but never consider in a copyright context -- news, reviews, remixes, collages, and internet memes, for example.
Under the Copyright Act, fair use of copyrighted materials is allowed when quoting, excerpting, summarizing, and making educational copies for the following purposes.
Criticism
Comment
News reporting
Teaching, includes making copies for use in the classroom
Scholarship and research
Parody
Applying Copyright to JPEG
The problem with copyright for jpegs is that much material currently in play under "fair use" doctrine will be blocked because images will be locked. It will be impossible to use them without the owner's permission.
Great critical works are rarely made with the okay of the person whose work is being criticized. And a person has to be particularly good humored to grant permission for a parody of a work they created.
Compromises Are Available
There is a way to address concerns about security, privacy and data sharing, while cultivating culture. The Electronic Frontier Foundation has argued for a middle road approach in a presentation to the JPEG Committee, given in Brussels this week.
EFF supports encrypted data as a filter (limiting image viewers to a social network account, for example) but doesn't want data to be used to prevent copying. In a statement explaining its presentation to JPEG, EFF wrote, "It doesn't even help to preserve the value of copyright works...protected works and devices are less valued by users."
Related Resources:
You Don't Have To Solve This on Your Own – Get a Lawyer's Help
Meeting with a lawyer can help you understand your options and how to best protect your rights. Visit our attorney directory to find a lawyer near you who can help.
Or contact an attorney near you: