Tips for Protecting Small Business Proprietary Information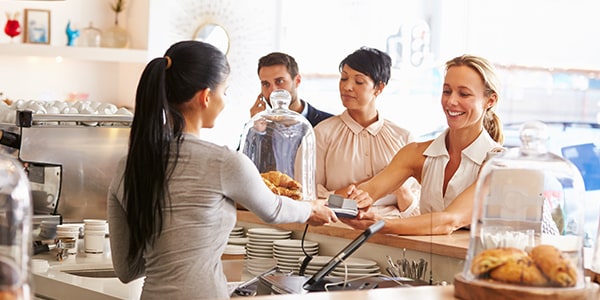 In this day and age where business is fiercely competitive, and almost everything can be found on the internet, it's more important than ever to protect your proprietary information. Whether it's information on a patent you are developing, or "just" a hamburger recipe, you have a strong need to keep your private information private. Here's some information on why and how you should do that, not just when interfacing with third parties, but also when hiring and handling your own employees.
Why Do I Need Any Protection at All?
Let's say you have a worker that one day, for whatever reason, decides to set up a competitive operation. You want to make sure that the company at the very least offers a unique product. But how do you do that?
If you have to wait to sue the person in court, by the time the case is determined, the damage may have been done. Your best bet is to protect yourself upfront, not only by keeping your proprietary information corralled to only those that need to know, but also by having a legal agreement in place in case things go awry. Consider it a Prenup for Workers.
Non-Compete Agreements Aren't Ideal
For better or for worse, non-compete agreements, even non-compete clauses within other agreements, usually don't hold up in court. America was built on the concept of capitalism, and our legal system believes everyone should be free to do whatever, wherever, they want, especially when it comes to earning a living. But they can't lie, cheat, or steal. Most non-compete agreements that eventually do hold up in court are too limited in scope, or require too large of a payout, that they frankly aren't worth it. You have better options.
Nondisclosure Agreements Are Better
Nondisclosure Agreements, or NDAs, are a much more effective way of protecting your proprietary information. In essence, this is a contract that both parties sign to agree to keep private information private, with a damages clause in place if the information is ever disclosed. NDAs can be one way or mutual.
A one-way NDA might be used when you are presenting your idea to an investment banker or contractor, to see if they can offer what you are looking for. This only protects what you are disclosing from being revealed. It doesn't protect what they say. A mutual NDA allows for a deeper conversation, in that whatever is said by either party is protected. NDAs will protect information that is not generally known from being divulged, and if it is, the terms of the NDA will secure the damages. The intellectual property violation discussion basically becomes a contractual issue, which is much easier for a court to determine, and consequently identify violations and declare remedies.
Protecting Your Trade Secrets
It is very important that you protect your proprietary information, even if there are NDAs in place. After all, NDAs only protect information that isn't generally known. If you've divulged it before, or it has leaked out because you haven't protected it, the know-how is already generally known and thereby outside the scope of the NDA. A court will only consider private information private if you treated it as such. Therefore, when dealing with NDAs, make sure that as many people as possible that touch the proprietary information have signed NDAs. Date the agreements and make sure everyone has a copy. And also make sure to take security measures to ensure that your private information stays private, since that will be an issue if it goes to court. NDAs give teeth to leaking proprietary information. But it is every employee's job to protect trade secrets.
If you need help protecting your proprietary information, contact a contracts attorney. So long as you don't need an intellectual property attorney helping you with patents, a contracts attorney can help you create the necessary NDAs that you need to conduct and grow your business. Consider it an investment, not an expense, and call one today.
Related Resources:
You Don't Have To Solve This on Your Own – Get a Lawyer's Help
Meeting with a lawyer can help you understand your options and how to best protect your rights. Visit our attorney directory to find a lawyer near you who can help.
Or contact an attorney near you:
Content For You