When to Sue Counterfeiters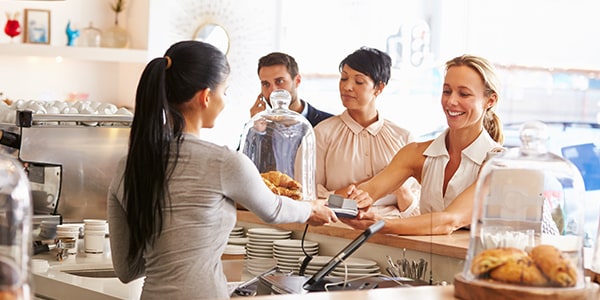 If you come up with a great new product, you want to be the only one selling it. Like if you had to clear all the testing and regulatory hurdles associated with vaporizers and e-cigarettes and adhere to strict age requirements when selling them, and then you see dozens of Chinese entities selling untested counterfeit e-cigs on eBay without a care to underage buyers, you'd probably sue those entities for trademark infringement.
Litigation may not always be the first choice for small businesses that discover someone selling counterfeits of their products, but it may be your last resort. Here's when you might want to think about suing counterfeiters.
Foe to Friend
The relationship between e-cig mega-manufacturer Juul and the Food and Drug Administration hasn't always been amicable. TechCrunch reports that in April the FDA launched an investigation into why Juul's kept ending up in the hands of teenagers and minors, demanding the company turn over all documents related to "product marketing; research on the health, toxicological, behavioral or physiologic effects of the products, including youth initiation and use; whether certain product design features, ingredients or specifications appeal to different age groups; and youth-related adverse events and consumer complaints associated with the products."
More recently, Juul and the FDA have been working side-by-side to crack down on counterfeiters and the e-commerce platforms they use, removing thousands of illegal listings on Amazon and eBay of both counterfeit products and Juul products being sold outside authorized dealers. "The prevalence of counterfeiters has increased dramatically over the last year consistent with Juul's rise in the marketplace," The company's chief legal officer, Gerald Masoudi, told TechCrunch. "The process of tracking and identifying the culprits of counterfeit products is time intensive. We have dedicated additional resources to this initiative to ensure these products stay off the market and out of hands of underage users."
What Small Businesses Can Do About Counterfeiters
Juul is a multimillion-dollar company with 70 percent of the market share for its product. If you're just a small biz and someone is stealing your ideas, what can you do? Many states have enacted laws prohibiting misappropriation, counterfeit goods, and the theft of trade secrets. A well-crafted cease and desist letter citing the relevant statute may be enough to scare off counterfeiters.
You can also visit STOPfakes.org, a federal government site dedicated to helping U.S. businesses to protect and enforce their intellectual property rights against counterfeits and pirated goods in the global marketplace.
Finally, if an entity has intentionally adopted and used counterfeit or confusingly similar imitations of your products or trademarks, knowing that they would mislead and deceive consumers, you can file a lawsuit to enforce your trademark rights through litigation.
An experienced intellectual property lawyer can assess your options and choose the right one for you and your small business.
Related Resources:
You Don't Have To Solve This on Your Own – Get a Lawyer's Help
Meeting with a lawyer can help you understand your options and how to best protect your rights. Visit our attorney directory to find a lawyer near you who can help.
Or contact an attorney near you:
Content For You