When to Hire an IP Attorney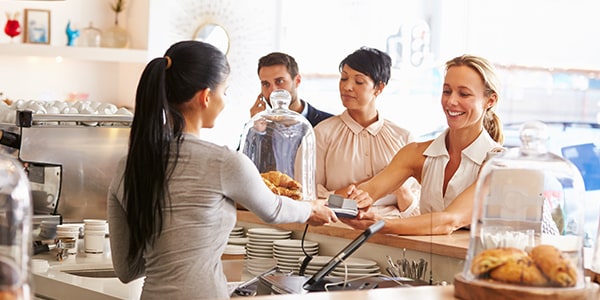 Between patent trolls, corporate and espionage, and employees taking your ideas with them as they walk out the door, there are myriad reasons to protect your intellectual property as a small business owner. But you entrepreneurs are a curious breed, so confident in your ability to do anything and everything. And, to be fair, a law degree is not a prerequisite to filing for a patent.
Still, there comes a time when your intellectual property needs will require an expert in the field. So how do you know when you need to hire an IP lawyer to protect your business' ideas?
The Holy IP Trinity
There are three ways to protect your intellectual property, depending on what your business does and what it needs. And knowing the difference between patents, copyrights, and trademarks, and which you need and when, may require the input of an IP attorney. Intellectual property is a broad term that can refer to anything from physical product inventions to company logos and packaging. And some of your ideas require specific filings for protection while others may only require you to use them to invoke your IP rights.
Knowing how the patents, copyrights, and trademarks interact, which ideas require what kind of protection, and when it's a good idea to file for that protection is best left to an experienced intellectual property lawyer, especially as your small biz grows from the garage to the board room. Coca-Cola, for instance, never patented its famous recipe, because to do so would've made the recipe itself public knowledge. Apple and Samsung, on the other hand, have been locked in billion-dollar patent litigation for years. You might need an attorney to tell you which path is best for you and your company.
Attorneys and Audits
Maybe your business started with one good idea. But by now you've got several or dozens of employees, corporate communications, advertising and licensing agreements, and your online sales and social media presence to worry about. You may not even have a good idea of everything in your IP "portfolio" at the moment.
That's when you need an intellectual property audit. An IP attorney can conduct a careful and complete review of your company's intellectual property assets, including copyrights, patents, and trademarks held by you, your company, or employees, as well as other original works, trade secrets, or formulas that may require IP protection.
Whether you've got one good idea or one hundred employees coming up with new ones for you, an experienced intellectual property attorney can make sure you have the legal protection you need.
Related Resources:
You Don't Have To Solve This on Your Own – Get a Lawyer's Help
Meeting with a lawyer can help you understand your options and how to best protect your rights. Visit our attorney directory to find a lawyer near you who can help.
Or contact an attorney near you: