Knowing Non-Profit: 31 Types of 501 Non-Profit Organizations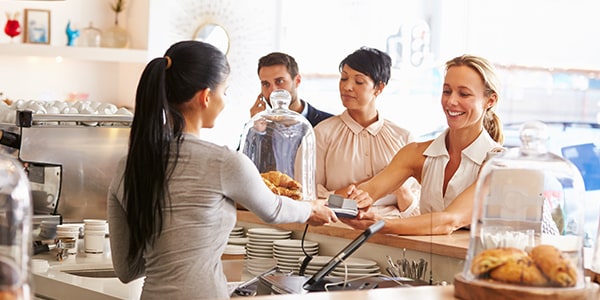 Sure, there is the 501(c)3 organization structure a non-profit can file as. But, it turns out there are 30 other types of 501 organizations. Surprised and intrigued? Take a look at the list below, as detailed in IRS publication 557.
Once you've made it through the options, check out the Related Resources for more information on each. Nobody said the IRS doesn't give non-profits a few filing choices.
501(c)(1) -- Corporations Organized Under Act of Congress (including Federal Credit Unions)
501(c)(2) -- Title Holding Corporation for Exempt Organization
501(c)(3) -- Religious, Educational, Charitable, Scientific, Literary, Testing for Public Safety, to Foster National or International Amateur Sports Competition, or Prevention of Cruelty to Children or Animals Organizations
501(c)(4) -- Civic Leagues, Social Welfare Organizations, and Local Associations of Employees
501(c)(5) -- Labor, Agricultural, and Horticultural Organizations
501(c)(6) -- Business Leagues, Chambers of Commerce, Real Estate Boards, etc.
501(c)(7) -- Social and Recreational Clubs
501(c)(8) -- Fraternal Beneficiary Societies and Associations
501(c)(9) -- Voluntary Employees Beneficiary Associations
501(c)(10) -- Domestic Fraternal Societies and Associations
501(c)(11) -- Teachers' Retirement Fund Associations
501(c)(12) -- Benevolent Life Insurance Associations, Mutual Ditch or Irrigation Companies, Mutual or Cooperative Telephone Companies, etc.
501(c)(13) -- Cemetery Companies
501(c)(14) -- State-Chartered Credit Unions, Mutual Reserve Funds
501(c)(15) -- Mutual Insurance Companies or Associations
501(c)(16) -- Cooperative Organizations to Finance Crop Operations
501(c)(17) -- Supplemental Unemployment Benefit Trusts
501(c)(18) -- Employee Funded Pension Trust (created before June 25, 1959)
501(c)(19) -- Post or Organization of Past or Present Members of the Armed Forces
501(c)(21) -- Black lung Benefit Trusts
501(c)(22) -- Withdrawal Liability Payment Fund
501(c)(23) -- Veterans Organization (created before 1880)
501(c)(25) -- Title Holding Corporations or Trusts with Multiple Parents
501(c)(26) -- State-Sponsored Organization Providing Health Coverage for High-Risk Individuals
501(c)(27) -- State-Sponsored Workers' Compensation Reinsurance Organization
501(c)(28) -- National Railroad Retirement Investment Trust
501(d) - Religious and Apostolic Associations
501(e) - Cooperative Hospital Service Organizations
501(f) - Cooperative Service Organizations of Operating Educational Organizations
501(k) - Child Care Organizations
Related Resources:
Content For You