Pros and Cons of BBB Membership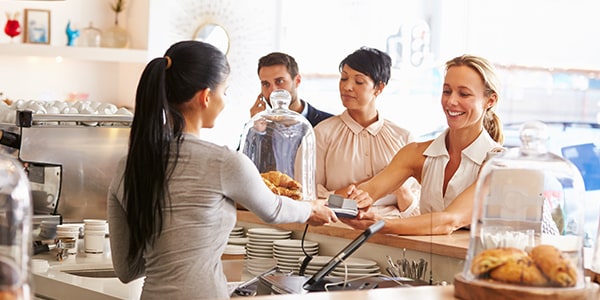 The Better Business Bureau is a non-profit organization that makes hundreds of millions of dollars annually. Many people perceive it as a quasi-governmental agency. Some say it is a total scam.
Earlier this month, CNN Money reported that it reviewed the tax filings of 102 BBBs nationally and concluded that most of the $200 million annual revenue comes from the businesses it oversees. The report suggests that the BBB motto ("Start With Trust") is deceptive, selling accreditation to businesses and giving consumers the impression that it protects them when it does not.
To BBB or Not to BBB?
If you are a business owner, you may not be able to afford to take a negative view of the BBB. If your competitors are members, the fact that you are not accredited by the organization may reflect poorly on you.
According to the BBB, it does not compare businesses. Instead, it assesses whether businesses measure up to the standards set out by the organization.
Its stated mission is to set standards for marketplace trust, encourage best practices by educating and engaging with businesses and consumers, celebrate marketplace role models, call out substandard market behavior, and create a community of trustworthy businesses and charities.
Membership Has Its Privileges
BBB businesses do benefit from the imprimatur of respectability conferred by membership in the organization. The BBB issues consumer scam alerts and listings. As such, association with the organization does tend to impress consumers.
In 2013, Time magazine reported that the BBB should give itself a bad grade for taking a long time to expel an LA-area affiliate that was extorting money from member businesses.
The opinions of business owners can also be found online and are instructive. These seem to confirm the claim that member businesses are paying for the privilege of good reviews.
Members Review Bad Reviews
When business owners ask each other about the pros and cons of membership, the response varies, of course. Some say they never pay because it's just more money they don't want to spend. Some say it's worth it for the association with trustworthiness, and some say they pay because their competitors do.
Posts run the gamut. Business owners complain that the BBB pushes membership. But one owner pointed out that members get a call before a bad consumer review is made public, so in that case it may be worth the money to join.
Registration and Membership Differ
Time noted that consumers continue to trust the organization. But the BBB is not a consumer watchdog and it is not an official arm of any government, national or local.
What the BBB does is list and grade businesses. It lists both members and those businesses that merely register with the organization. You do not have to be a member to register your business.
Related Resources:
You Don't Have To Solve This on Your Own – Get a Lawyer's Help
Meeting with a lawyer can help you understand your options and how to best protect your rights. Visit our attorney directory to find a lawyer near you who can help.
Or contact an attorney near you: