Landlord Bankruptcy: What Happens to Commercial Leases?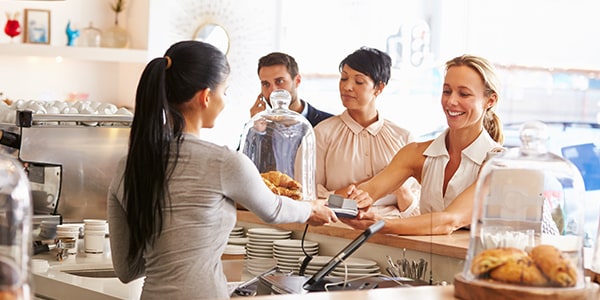 Even small businesses doing well may need to brush up on the U.S. bankruptcy code -- particularly if they lease property. The uptick in bankruptcies declared by commercial landlords makes it vital to know: what happens to a commercial lease when the landlord declares bankruptcy?
As reported by the San Francisco Chronicle, the recent Chapter 11 bankruptcy filing by mall developer General Growth Properties was the largest real estate bankruptcy filing in U.S. history. General Properties owns over 220 malls around the country. Its representatives ensure that shoppers will not notice the company's restructuring.
Its tenants, however, may feel a bit less certain. As discussed regarding commercial leases of foreclosed properties, to commercial landlords, steadily paying tenants are particularly advantageous in these times. Nonetheless, if you lease, to protect your business you must be aware of the different possible scenarios that can follow your landlord's declaration of bankruptcy.
Three questions are key:
Assume or Reject? If a landlord declares bankruptcy, under Chapter 11 Section 365 of the Bankruptcy Code, it gets to choose whether it will assume the existing lease, or reject it. If the landlord assumes the lease, all rights and obligations remain in place. Before the lease can be assumed, any defaults by either landlord or tenant must be cured (payment of rent due, reimbursement for overpayments, etc.). Particularly in an economic climate where landlords will likely want to assume the leases, you can force the landlord to take care of any lingering issues by having all breaches and their cost to you itemized for the bankruptcy court before assumption of the lease is approved.
Continue or Terminate? If the landlord chooses to reject the lease, under Section 365 the tenant can choose whether to continue or terminate the lease. If the tenant continues the lease, it retains the right to occupy the property under the terms in the lease. However, if the tenant continues, a landlord who has rejected the lease is released from its obligations. Losses to the tenant from the landlord's nonperformance can be deducted from rent.
What if the landlord sells? Section 363 of the bankruptcy code allows bankruptcy trustees to sell the properties of Chapter 11 landlords free and clear of any interests in the properties, subject to certain conditions. Because sale to a new owner could threaten the existence of the lease, it is vital that the tenant object to sale of the property if it wishes to remain there. Courts have held that tenant failure to object is considered "consent" to the sale of their bankrupt landlord's property.
The bottom line is that commercial tenants need to monitor what happens with their landlord's bankruptcy because at multiple points the tenant may need to protect its rights. Being prepared in advance can allow commercial tenants to protect their rights and perhaps even cure some problems with their landlords' performance.
Content For You