Legal Risks of Not Performing Human Rights Due Diligence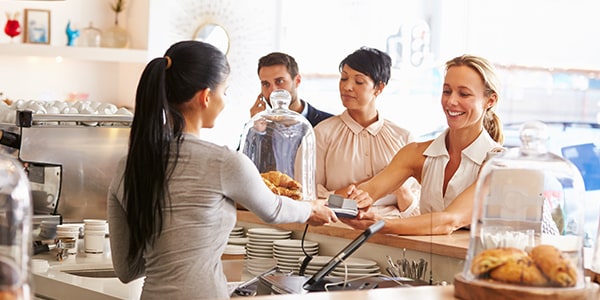 The term 'due diligence' is something that most business owners should be familiar with. But the concept of 'human rights due diligence' is often overlooked. Quite simply, businesses need to be aware of possible human rights violations in order to avoid facing backlash from customers. For example, think about the clothing industry: major brands face pressures from consumers to not only keep their prices reasonable, but to also produce their products without using sweatshops.
Human rights due diligence requires businesses to look at the impact they have on the human rights of their employees, consumers, and everyone in their supply chain. While factory workers assembling a product in the US may have good jobs, benefits, and a decent standard of living, the lives of the overseas workers on the supply-chain might be living in poverty. Even if your business does not employ workers overseas, if your suppliers do, consumers may not see a difference.
Understanding Risk Allows for Preparation
Performing due diligence is about understanding the risks your business will face. While due diligence is about understanding the economic and legal risks and requirements, understanding the social risks has become part of understanding the economic risks. As the world becomes more and more connected, news, information, and money, can all be transmitted from one side of the world to the other in the blink of an eye. This means a company's actions anywhere in the world can have an impact in every market almost instantly.
Knowing where your business is exposed to risks related to human rights can help you prepare for eventual or potential scandals. Being prepared for human rights risks will also put you ahead of your competition as a recent study showed that over half of businesses have not performed human rights due diligence.
Human Rights and Illegal Business Practices
If there are illegal business practices going on, not only are there legal consequences, but social ones as well. When consumers discover that a business uses sweatshops, or treats their workers unfairly or illegally, or needlessly destroys food that could be donated, consumers get upset. The proper due diligence is very important as without consumer confidence and approval, your business's bottom line can be severely impacted.
Performing human rights due diligence requires looking at every aspect of your business, and potentially looking at every aspect of your suppliers' businesses, and identifying where people are being denied their basic human rights, civil rights or are just being treated unfairly. While clothing manufacturers are most frequently called out for using sweatshops, and mistreating workers, in recent years, electronics manufacturers have come under fire for poor working conditions in the factories overseas.
To ensure that your business is on top of its due diligence, consult with an experienced business lawyer.
Related Resources:
You Don't Have To Solve This on Your Own – Get a Lawyer's Help
Meeting with a lawyer can help you understand your options and how to best protect your rights. Visit our attorney directory to find a lawyer near you who can help.
Or contact an attorney near you: