Mini-COBRA Benefits and COBRA Premium Subsidies: California Joins States Re-Offering Mini-COBRA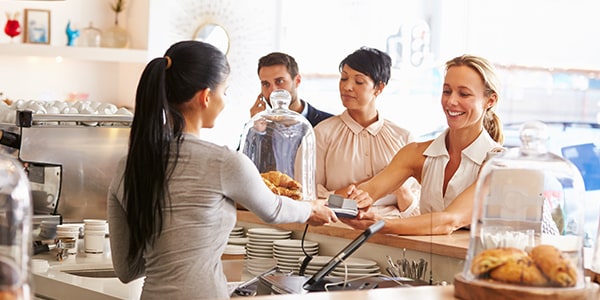 On Tuesday, Governor Arnold Schwarzenegger signed into law a requirement for health plan providers to notify some former employees of small businesses that they have a second chance to enroll in Cal-COBRA continuation of health plan coverage, this time with a possible premium subsidy under the recently enacted American Recovery and Reinvestment Act of 2009 (ARRA). In offering this second chance at health care to former employees of businesses with fewer than 20 employees, California joins a growing list of states.
In response to the cost of COBRA continuation of care coverage and increasing unemployment, Congress and President Obama passed federal COBRA premium subsidy assistance. COBRA obligations apply to employers with 20 or more employees. For businesses with fewer than 20 employees, some states have "mini-COBRA" programs to make continuation in group health plans available to laid off employees.
ARRA mandated subsidy assistance not only for qualifying COBRA eligible individuals fired between September 1, 2008 and December 31, 2009, but also for those eligible for COBRA "comparable" coverage under other laws (i.e., state mini-COBRA laws). ARRA mandated that health plan providers re-offer COBRA (with possible premium subsidies) for those who turned it down after being fired post September 1, 2008.
The problem for many wanting coverage with premium subsidy under state mini-COBRA programs is that ARRA did not require a second election period for those who turned down mini-COBRA participation before the subsidy went into effect. That's where laws such as that signed by Schwarzenegger today come into play. The San Francisco Chronicle cites the legislation's author as stating that this could bring health care premium assistance to 100,000 Californians.
Now, health plan providers must provide some previously laid off workers another opportunity to participate in Cal-COBRA, with possible premium subsidy guaranteed by the federal government. Those who were laid off between September 1, 2008 and today and who turned down Cal-COBRA, or ceased participation due to non-payment of premiums, must be notified and given a second chance to participate. Health plan providers have 14 calendar days (or 7 days after the plan learns of the qualifying event, if later) to notify this group of the new chance to enroll. The individuals will have 60 days in which to enroll.
According to the National Counsel of State Legislatures, the following states have enacted laws similar to California's, mandating a second election period for employees who previously refused mini-COBRA coverage: Connecticut, Georgia, Kansas, Maryland, Minnesota, New York, North Carolina, Rhode Island, Utah, and West Virginia. The nonprofit healthcare advocacy group Families USA also includes Kentucky, New Hampshire, New Jersey, South Dakota and West Virginia.
What does this mean for small businesses in these states? They need to make sure their group health plans are up to speed on the new notification requirements. They also will likely see increased mini-COBRA participation. As discussed here, the premium subsidy can be recouped through tax rebates, but must initially by covered by the former employer.
You Don't Have To Solve This on Your Own – Get a Lawyer's Help
Meeting with a lawyer can help you understand your options and how to best protect your rights. Visit our attorney directory to find a lawyer near you who can help.
Or contact an attorney near you: