New Arizona ADA Access Lawsuit Law Creates New Barriers for Disabled Plaintiffs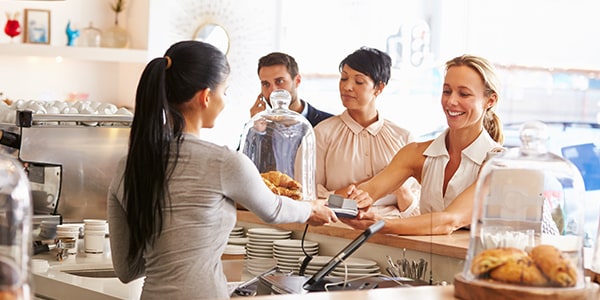 The Americans with Disabilities Act is perhaps the civil rights law that businesses fear the most. Stories abound of businesses that were sued out of existence for violating state disability access laws that mirror the federal law, and most of these stories focus on how a small business was "extorted" out of business by allegedly unscrupulous ADA plaintiffs and lawyers. Rarely do these stories explain that the ADA plaintiffs face discrimination when businesses fail to comply with the law and put in the legally required accessible features.
These attitudes contribute greatly to the continued discrimination, and to make matters worse, over the past few years, businesses have been successful in limiting the rights of access discrimination plaintiffs to bring legal actions under various state laws. Most recently, new legislation signed by Arizona Governor Doug Ducey will make it more difficult for Americans with Disabilities Act plaintiffs to file lawsuits against businesses with architectural barriers in that state. While many businesses are rejoicing in the new legislation, disability advocacy groups are anything but pleased with the new rules.
Discrimination in the Details
The new Arizona law requires individuals who have suffered illegal discrimination in the form of architectural barriers to not only provide businesses with a written notice of non-compliance, but also to wait 90 days after sending the notice before filing a lawsuit. The grace period is designed to allow businesses to come into compliance and prevent a lawsuit from being filed.
Although this policy appears to be good for businesses, the end result does not prevent discrimination as the ADA was intended to do. It further potentially removes the penalty (of getting sued and paying legal fees and damages) a business faces when it discriminates against the disabled.
A cited motivation for the law was attorneys taking advantage of the legal framework, however, it is important to note that there is little to no federal funding for enforcement actions. Enforcement of the ADA, under the law, was specifically delegated to private individuals and attorneys, rather than a government agency. Rather than taxing the public, violators of the ADA are meant to bear the financial burden of enforcement.
No Excuse for Non-Compliance
The ADA, which was passed in 1991, explicitly states that businesses with architectural barriers discriminate against individuals with disabilities. Because disability discrimination is so misunderstood, congress actually explained in detail in the text of the ADA how disabled individuals are often discriminated against, severely disadvantaged, and considered to hold inferior status in society. Businesses that unashamedly play the role of victim when they are sued for ADA violations are severely misunderstanding the law, and their legal obligation to not discriminate against the disabled.
While federal and state laws provide mechanisms for aggrieved individuals to sue businesses and other entities for discrimination, the state and federal tax laws also provide for tax credits and other incentives that can make the net costs of ADA compliance next to nothing for businesses small and large.
Related Resources:
You Don't Have To Solve This on Your Own – Get a Lawyer's Help
Meeting with a lawyer can help you understand your options and how to best protect your rights. Visit our attorney directory to find a lawyer near you who can help.
Or contact an attorney near you:
Content For You