Is Your Business ADA Compliant?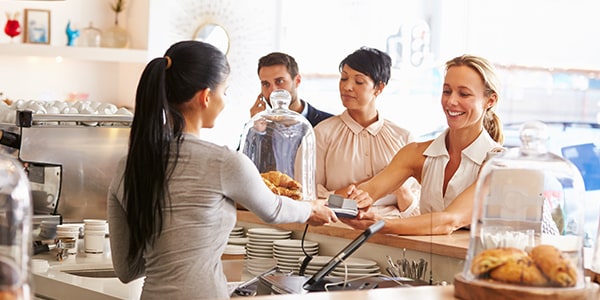 The Americans with Disabilities Act covers all manner of legal issues faced by people with disabilities. As a business owner, it's your responsibility to make sure you are ADA compliant.
The ADA covers two things that affect small businesses: employment and public accommodations. Both of them are important, and have their own requirements for what a business must do.
Many of the legal requirements are just good business -- things like not discriminating and making sure all customers can get in the door. But just because you get the general idea doesn't mean you can ignore the details. That's where most of the trouble is anyway.
Employment.
It's not legal to discriminate against employees or applicants based on race, sex, religion, or disability. But when it comes to disability, things get a little more complicated.
Many jobs have physical demands that may be difficult or even impossible for people with disabilities. But you can't just fire those people or refuse to hire them. The law requires that you make reasonable accommodations, if possible, so that persons with disabilities can still perform their jobs.
That could mean providing chairs or allowing them to stand while they work. It might also mean moving items to lower or higher shelves, or making some scheduling changes.
If the changes needed are very expensive or disruptive to other work, then they may not be within the "reasonableness" requirement. But before you make that decision, talk to an attorney. That way you can be sure your decision not to employ someone with a disability is not going to lead to a lawsuit you can't win.
Public accommodations.
This includes any business that does business with the public, including restaurants, retail stores, hotels, and movie theaters. The idea is that any member of the public should be able to take advantage of those services, so businesses are required to make sure everyone can get into and around the building. That may require entry ramps, wider aisles, or handicapped-accessible bathrooms.
The law was passed into 1990, so buildings built before then didn't have to make the change right away. Instead, older buildings are only required to add ADA-compliant updates when they make other renovations. That means you don't have to find the time and money to make those changes now.
But that doesn't mean you're off the hook. You may still have to make reasonable accommodations so that disabled people can access your building -- for example, by having a movable ramp available or installing handrails on the stairs. But the next time your property needs a renovation, you'll have to bring the whole thing up to the ADA's current code.
If you have specific questions about whether your business meets the ADA's legal requirements, head over to our FindLaw Answers forum. Once you post a question, our community of legal contributors can share their expert opinions about your situation.
Follow FindLaw for Consumers on Google+ by clicking here.
Related Resources:
You Don't Have To Solve This on Your Own – Get a Lawyer's Help
Meeting with a lawyer can help you understand your options and how to best protect your rights. Visit our attorney directory to find a lawyer near you who can help.
Or contact an attorney near you: