New Loans for Small Business As Big Banks Say No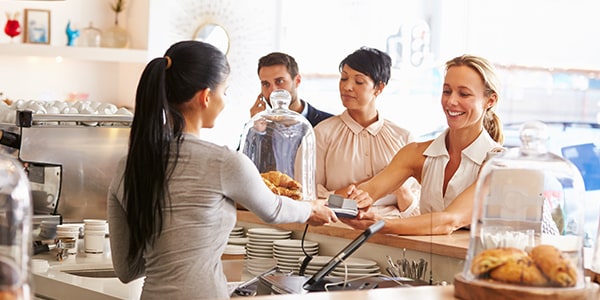 Where do you go if you are looking for new loans for small business? Whatever you do, don't hit up the big banks looking for cash. CNN reports that the country's largest banks have cut back on new loans for small business by $1 billion dollars in November 2009. According to CNN, the banks that received the most in bailouts have cut their small business loan balances by $12.5 billion dollars since April 2009.
In fact, just about all that big banks have been offering to small businesses is credit cards. More credit cards are being offered because they are more profitable for banks -- allowing them to charge (and hike) variable interest rates and charge penalties such as late fees. Some include the possibility of interest rates skyrocketing up to 30% -- needless to say much more than they could charge for a traditional small business loan.

This has been very contrary to what the Obama Administration has been encouraging those banks to do, which is to step up small business lending through traditional small business loans. We wrote about how the Treasury Department held a forum which attempted to figure out ways to free up frozen credit lines for small businesses.
The smooth recovery of these same bailout banks is angering many citizens. It has spurred a new piece of legislation that proposes to tax bonus compensation at 50% and to redirect that money into the Small Business Administration in the form of a direct lending program. Rep. Peter Welch, Dem-VT, introduced the bill on Thursday. So far, 23 members of the House of Representatives have co-signed the bill.
There is also a little ray of hope in the form of community banks. BusinessWeek reports how community banks are lending to small businesses at a rapidly growing rate. They able to do so because they don't review small business loan applications by a standard set in stone like big banks do.
They are able to assess each applicant personally. Community bank loan officers have the added advantage of knowing the local area and the local businesses. Richard Sanborn, CEO of Seacoast Commerce Bank (SCCB.OB) in Chula Vista, Calif told BusinessWeek how he tries to work with small business loan applicants: "[In the case of the big banks], if an applicant doesn't fit in the box, their loan is declined. We try to be creative and come up with a solution that will work. We look at other types of collateral and income to support cash flow, or we think about structuring a deal that is flexible."
Previously, we have written about how small banks have been trying to fill the small business loan void. In fact, according to an analysis done by the Independent Community Bankers of America, the small bank sector was the only portion of the finance industry to illustrate a growth in net loans and leases in the second quarter.
So just remember, that small loan you need is likely on Main Street, not Wall Street.
Related Resources:
You Don't Have To Solve This on Your Own – Get a Lawyer's Help
Meeting with a lawyer can help you understand your options and how to best protect your rights. Visit our attorney directory to find a lawyer near you who can help.
Or contact an attorney near you: