Online Sellers: Amazon Tax Coming to California?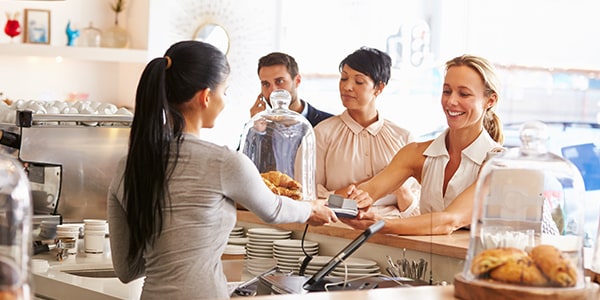 The California Senate passed a bill last week that would force internet merchants to pay sales tax to the state for sales done within California.
Such a tax, dubbed an "Amazon Tax," is similar to the New York State law that requires the payment of sales and use tax by out-of-state retailers, should they have a commission agreement with an in-state resident based on the referral of customers. Of course, that New York resident would have to earn in excess of $10,000 from in-state sales in order for this law to apply.
The purpose behind such a tax is similar to the legislative intent behind the oft-forgotten "use" tax. Essentially, a buyer can cross state lines and buy an item in a state that has less sales tax. The sales tax, as it is collected at the point of sale by the seller, is a burden on in-state companies since they are often required to collect it and to remit it to the state. If buyers go out of state to purchase items, due to sales tax, the local and in-state businesses suffer.
Many states addressed this issue and decided to use legislative action to level the playing field for in-state sellers. Several states enacted a "use" tax, which is essentially a tax on the use of a product. The California use tax was enacted with this exact remedy in mind -- to level the playing field for in-state businesses.
Implementation problems, however, have aided many online purchasers to evade this tax. The impetus for this tax only really comes on the state's radar through other agencies, most of the time. An example of this would be the out-of-state purchase of an automobile. When that automobile is registered in-state with the DMV, the state comes to learn of the purchase and will often tax the buyer for using the car in state, assuming no sales tax was paid. In some states, it may be possible to offset the use tax with the sales tax paid in the other state.
Nevertheless, use taxes tends to escape the watchful eye of the state tax collector. So, in an effort to crack down on in-state sales by out-of-state sellers, California introduced the new "Amazon" tax, a tax that is promising to raise $107 million annually.
But not all are toasting this new bill. Governor Arnold Schwarzenegger, for one, is not thrilled. After an earlier effort by California legislators to enact an "Amazon tax," he vowed to veto the law. And veto he did, when Overstock pulled its affiliate sellers program from California, a program that Schwarzenegger claimed created jobs within the state.
The New York law was contested in court by the online retailers. The future of the California law remains unclear. Will it become law, or will it hear "hasta la vista" from Gov. Schwarzenegger?
Related Resources
You Don't Have To Solve This on Your Own – Get a Lawyer's Help
Meeting with a lawyer can help you understand your options and how to best protect your rights. Visit our attorney directory to find a lawyer near you who can help.
Or contact an attorney near you:
Content For You