Top 3 Legal Tips If Your Business Donates to Charity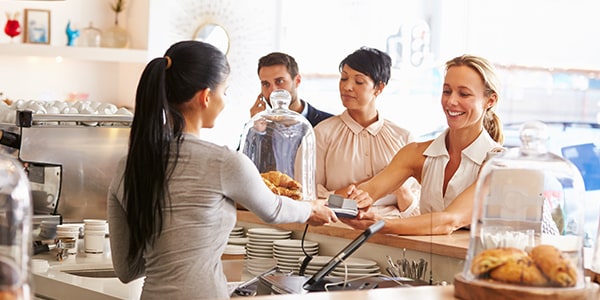 Giving to charity might be among the last things a business person expects to land them in legal trouble. However, depending on how a business goes about making those charitable contributions, and eventual tax deductions, there could be serious legal consequences (including jail time).
For starters, not all charitable contributions are going to be deductible. While that shouldn't stop your business from contributing, you may want to think twice about to whom your business contributes. Also, when businesses offer incentives to employees, or inducements to customers, to donate, there are additional hurdles and considerations.
Here are three legal tips to help with your business's charitable giving.
1. Limit Where Donations Go
Employers regularly offer employees matching contribution programs. This is where an employer will match an employee's donation dollar to dollar. While it's smart to make sure these programs are put in writing and reviewed by your attorney, there are some important limits to consider. For example, employers should limit which charities they are willing to provide matching funds to. This is because a business, or person, can get in trouble for trying to write off a charitable contribution if the charity is not legitimate. A business must vet the charities before donating.
Limiting the charities an employer will agree to match contributions to a pre-approved list can avoid potential tax risks and public perception nightmares. After all, you don't want the public to find out you matched a contribution to some charity that supports a negatively perceived cause. If you think employees might be upset by the limited list, allow employees a chance to suggest certain charities ahead of time for vetting.
2. Don't Offer Tax Deductions to Customers
Only legitimate, authorized charities and organizations can issue receipts for qualified deductible contributions. If you have a per-sale donation policy, or are doing some other marketing promotion to donate a portion/percentage of sales, it should be clear to your customers that they cannot deduct their purchase, or even a portion of their purchase, as a charitable contribution.Your business is making a sale, then later donating from business profits or revenues. Customers are entitled to feel smug, but not a tax break. If a customer attempts to claim one, this can lead to confusion from the IRS and potentially an audit or investigation into your charitable contributions.
However, your business will likely be entitled to take the deduction for donating percentages of, or proceeds from, a sale, so long as your contribution goes to a proper 501(c)(3).
3. Keep Really Good Records
No matter how your business donates, keeping good records can ensure that you can get the maximum benefit for being charitable. Even if your business didn't donate to reap the tax benefit, don't leave potential money on taxman's table when all you need to do is save a receipt and make a couple notes on a spreadsheet. The easiest way to make sure you don't miss any charitable contributions is to save donation receipts and keep good records of all contributions, including goods and services. If you have questions about what can or can't be deducted, or what records you need to keep, an experienced business attorney can answer your questions specifically for your type of business.
Related Resources:
You Don't Have To Solve This on Your Own – Get a Lawyer's Help
Meeting with a lawyer can help you understand your options and how to best protect your rights. Visit our attorney directory to find a lawyer near you who can help.
Or contact an attorney near you:
Content For You