Price-Fixing Suit Dismissed Against No-Tip Restaurants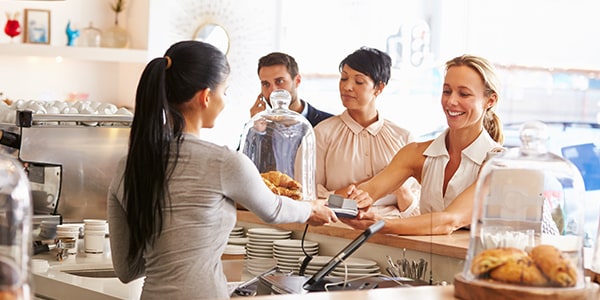 A class action lawsuit threw everything but the kitchen sink at a group of restaurateurs. At the heart of the suit was a tipless policy that defendants had instituted at their various east and west coast restaurants. Defendants claimed that they instituted the policy, along with increasing prices 20 percent, in order to better address issues of rising costs, tip sharing, employee retention, and sustainable income.
But plaintiffs claimed that defendants colluded in making this decision, which "unlawfully transfer(ed) millions of dollars from customers and servers to restaurant owners in violation of federal and state antitrust laws."
District Judge Jeffrey White dismissed the suit, based on both lack of personal jurisdiction and the merits of the case.
No-Tip Policy -- Does It Protect or Hurt Workers?
Back in 2014, some Bay Area restaurants and New York's Union Square Hospitality Group, which includes Shake Shack, led a movement against tipping. They felt the practice was unfair to restaurant workers. But plaintiffs, including anyone who bought food or drink from any of the defendants, claimed "the real aim and effect is greater profit at the expense of workers and consumers."
Plaintiffs claimed that the defendants violated the Sherman Act, the California Cartwright Act, the California Unfair Competition Law and the New York Donnelly Act for their "unreasonable restraint of trade." But the judge dismissed the suit, not only because there was no personal jurisdiction over the east coast restaurants, but also because Judge White felt there were indeed no laws being violated in this policy.
How to Protect Your No-Tip Restaurant
Regardless of the suit, the issue of tipping is an ongoing debate, with both sides of the argument having good points. If your restaurant is considering switching to a no-tip policy, keep in mind that a restaurant can't actually ban tipping. Owners can make all sorts of changes to their establishments, including signs discouraging tipping, eliminating the tip line from credit card receipts, removing tip jars from cashier areas and the like. But if your customers want to continue leaving cash tips, as is the custom in the United States, they can.
And then, what do you do with that tip? Must it still be pooled and shared with the back bar? Reported to the IRS? Will your business end up on some Department of Labor hotlist? Laws surrounding restaurant operation are already vague and confusing, and adding one more log on the fire may not seem that appealing.
If you are interested in implementing a no-tip policy at your restaurant, contact a local business and commercial lawyer to see if there are any legal pitfalls you may want to anticipate prior to making the change. Though this lawsuit was dismissed by the judge, others may soon follow if the movement gains transaction. An attorney can best limit your legal exposure.
Related Resources:
You Don't Have To Solve This on Your Own – Get a Lawyer's Help
Meeting with a lawyer can help you understand your options and how to best protect your rights. Visit our attorney directory to find a lawyer near you who can help.
Or contact an attorney near you: