Qualified Small Biz Stock Gains May Be Tax-Free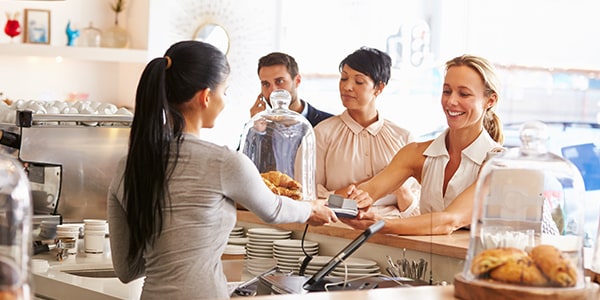 What is qualified small business stock? If you're running a small business, you might want to take notice of this concept. Especially since in some cases, it's tax free.
First off, let's point out that qualified small business stock is a tax concept. It comes from the tax code (section 1202, to be exact).
The rule is this: If a taxpayer recognizes gain from the sale or exchange of "qualified small business (QSB) stock," then a huge portion of that gain may be excluded from the gross income of that taxpayer, for income tax purposes.
In fact, after the recent fiscal cliff legislation, 100% of the gain from the sale of the stock can potentially be excluded from income tax, for QSB stock acquired between September 28, 2010, and January 1, 2014. And what's better is that the Alternative Minimum Tax doesn't apply, so those gains are essentially tax-free. This is a huge deal for startups, as FF Venture Capital noted in its blog.
But not every business can be a "qualified small business." There are many limitations. Similarly, even if you have a qualified small business, your stock might not be "qualified small business stock."
It's tax law, so it's full of nuances and details. Here are just a few:
You must have a domestic C Corporation. There are two types of corporations: S Corporations and C Corporations. The S-Corp is usually the entity of choice for many small businesses, because it allows businesses to be taxed as a flow-through entity (i.e., it's only taxed once at the individual taxpayer's level). A C Corporation is taxed twice: once as a corporation and once to the taxpayer who receives dividends.


Your C Corporation must have assets of less than $50 million. That's the whole point of qualified small business stock. It must be issued by a qualified small business. Of course, $50 million in assets is hardly a "small business." This $50 million limitation applies not only to the company itself, but to all of its subsidiaries that are more than 50% owned by the corporation.


There's a holding period for the stock. Any qualified small business stock must be held for at least five years, in order to meet tax code requirements.


The corporation must be active, not passive. This refers to the type of business that the corporation is running. There are several limitations here that disqualify a business from being a qualified small business. These include businesses offering health, legal, engineering, consulting or financial services. Investment businesses and passive real estate businesses are also not considered qualified small businesses. Finally, hotels, motels and restaurants are not qualified small businesses either.
Qualified small business stock can provide a huge write-off. If you're starting a company and hope to see it funded, consider talking to an experienced business attorney about QSB stock.
Follow FindLaw for Consumers on Google+ by clicking here.
Related Resources:
You Don't Have To Solve This on Your Own – Get a Lawyer's Help
Meeting with a lawyer can help you understand your options and how to best protect your rights. Visit our attorney directory to find a lawyer near you who can help.
Or contact an attorney near you:
Content For You