Pass on Data Pass: Murky Credit Card Tactic Banned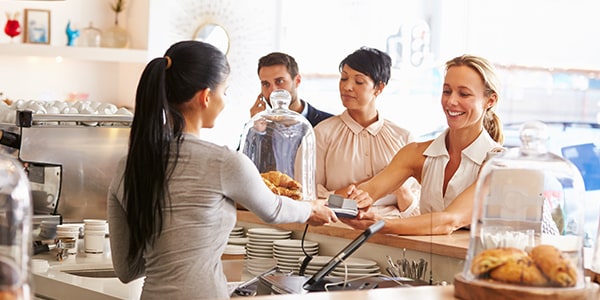 Watch out for the data pass.
Online credit card rules have changed. If your company operates online, now would be a good time to check to make sure that you comply with the new rules. Visa now requires that all web merchants ask consumers to enter all 16 digits of their credit card number before allowing a purchase. Over the past several years, more than 30 million American consumers have been stuck with unauthorized charges estimated at $1.4 billion for fake travel clubs and other services after shopping at several web sites such as 1-800-Flowers.com, Buy.com, Classmates.com and hundreds of other sites.
A data pass works like this: consumers would purchase something from a website and would then be prompted to click on an advertisement that would offer free shipping, cash back, or some other discount. Once the consumer clicked on the advertisment, their credit information would immediately be transferred to another company and they would be enrolled in a monthly service--without any sign up, notification or confirmation. Often times, consumers would have no idea that they had signed up for something until they noticed the charges on their statement, sometimes not until months later.
Now that they have banned the data pass tactic, Visa believes that consumers should feel safer.
"Consumers who shop online using their Visa cards should be confident that they will only be charged for the products and services they legitimately intend to purchase -- not those that are foisted on them through deceptive data pass schemes," Martin Elliott, a Visa spokesman, said in a statement.
Senator Jay Rockefeller now believes that although Visa has banned the data pass practice, the next logical step is to make it illegal. "Tricking consumers into buying goods and services they do not want is completely unacceptable," he said. "It's not ethical, it's not right and it is not the way business should be done in America."
But as Bob Sullivan of MSNBC reports, just as the U.S. Senate Committee on Commerce, Science and Transportation was holding its hearing on the practice, 1-800-Flowers continued its questionable practices by sending consumers small checks in official-looking mailers. The checks, which look similar to a rebate or refund, were sent out while 1-800-Flowers customers were receiving $10 coupons from a class-action lawsuit. However, the checks were in fact a new twist on the data pass scam, as those who cashed the checks were enrolled in a monthly subscription service.
Chris Montero of MasterCard said that his firm's rules already prohibit data pass tactics. Firms that engaged in the practice were violating those rules, he said. The company does not allow the data pass technique and anyone using the technique is in violation of their terms of service.
"There is awareness now, and enforcement of (the rules)," he said.
Lisa Anselmo, a spokeswoman for American Express, stated that the company already monitors merchants for illegal, deceptive or unfair practices. Their merchant regulations will soon change to require all companies to "directly" obtain card information for all purchases.
Related Resources:
You Don't Have To Solve This on Your Own – Get a Lawyer's Help
Meeting with a lawyer can help you understand your options and how to best protect your rights. Visit our attorney directory to find a lawyer near you who can help.
Or contact an attorney near you: