Should My Business Buy a Car?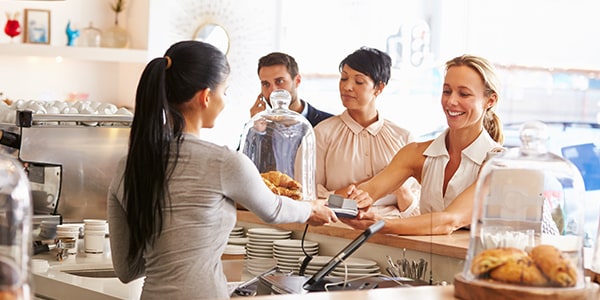 Whether your business should own a car depends on what you do and how you plan to use the vehicle. Getting a company car is a big decision. It means added expenses and liability issues, but it can also be convenient and have tax advantages.
Deductions on Mixed Use Vehicles
Small business owners can claim vehicle-related expenses on their taxes in two ways, says Quickbooks. For mixed use vehicles, serving both business and personal purposes, may deduct miles driven related to the business.
You may also deduct mixed use car costs associated with the business as an allowable operating expense. Allowable expenses may include depreciation, licensing, repairs, tolls, and parking fees.
The IRS has lots of lots of information on expense deductions and tax planning. Qucikbooks suggests that because of the tax benefits that come with depreciation, it may be cheaper over time to lease a business vehicle rather than purchase one.
Getting a Company Car
Your company must be a registered as a legal business entity -- such as an LLC -- if you want to get a company car. For the car to belong to the business exclusively, you must have all the indicators of a business. You should also have an Employer Identification Number from the IRS (this is like the social security number of your business).
Once you have an EIN, you may try to apply for vehicle financing using your business credit. If you just got started, it may take time for your business to have sufficient credit to support financing for a purchase.
Again, a lease may be more manageable in this case. Note that even if you can pay cash and do not need financing, a formal business structure is still required in order for you to attribute the purchase to your company.
Also important, buy a reasonable car that reflects the business or service you provide. You have to be able to show that you bought the car for the company and that the company uses it to achieve business ends. A flower shop that owns a delivery van makes sense -- a flower shop with a Porsche is begging for an IRS audit.
The Final Decision
Beyond tax benefits, there is the issue of added expense and liability. A company car, like any other, requires auto insurance. Letting employees use the company car can also impact liability, particularly where your worker gets in an accident while on duty.
The final decision really depends on use, what it is you plan to do with this car. If you can't do business without one, you should definitely get a company car.
Follow FindLaw for Consumers on Google+.
Related Resources:
You Don't Have To Solve This on Your Own – Get a Lawyer's Help
Meeting with a lawyer can help you understand your options and how to best protect your rights. Visit our attorney directory to find a lawyer near you who can help.
Or contact an attorney near you:
Content For You