4 Tips on Being a Boss Who Fails Inspirationally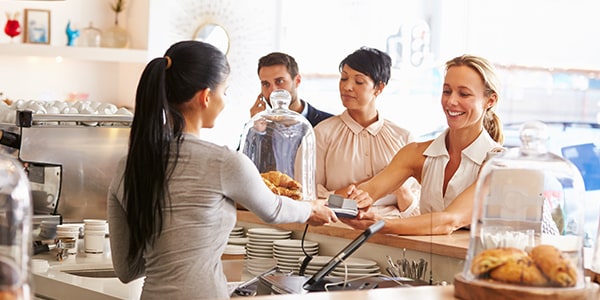 To err is human. Yet few leaders like to admit they do it. The winner takes all, allegedly. But losing provides invaluable lessons if you are big enough to face your failure.
Admitting mistakes will help you improve yourself and your work. It is also a great way to improve your leadership skills and employee engagement. When your workers know you value genuine growth, they will be more inclined to tell you and themselves the truth, too. And together, you can all evolve.
Four Tips for Successful Failure
The occasional error provides amazing opportunities for growth that you will miss if you cannot admit you err. Learning from your mistakes is a critical aspect of being an evolved human. And evolved humans make better leaders.
But how do you talk about doing the wrong thing in a culture of positive spin? Here are four suggestions from the Wall Street Journal on being a better businessperson by learning from failure.
1. Admit Failure: Although it is sometimes said that failure is not an option that is a philosophy with limited utility. Failure happens. You must learn to look at where thing went wrong, and rewrite that song you sing to yourself and your workers. Talk to your people truthfully. Consider cracking a joke or two about your fallibility. Using humor and humility will endear you to workers and help create a genuine culture of collaboration, rather than a culture that just pays lip service to it.

2. Ask Questions: When things go wrong, ask what happened rather than who is to blame. Bosses who just want things done, and don't care how goals are accomplished, will not win their workers' respect. Instead, they will get answers designed to please or avoid responsibility. Your best bet is to keep cool and query, conveying through your questions that your goal is to do better next time, not find someone to fire.
3. Think Like a Scientist: Business is an experiment and necessarily involves failures. Scientists understand that experiments must be designed and redesigned based on ongoing results. They respond to results and adjust. Take a page from the lab book and start thinking flexibly. Do not assume everything should go as expected. Instead, assume things will sometimes go wrong.
4. Last Tastes: Failure can leave a bad taste in your mouth and will do the same for workers. Make sure it does not by celebrating work, not just outcomes. Build trust with your workers by honoring the efforts they have made whether all works out well or not. It will pay off. Workers who feel that bosses have their backs will go the extra mile.
Follow FindLaw for Consumers on Google+.
Related Resources:
You Don't Have To Solve This on Your Own – Get a Lawyer's Help
Meeting with a lawyer can help you understand your options and how to best protect your rights. Visit our attorney directory to find a lawyer near you who can help.
Or contact an attorney near you: