3 Ways to Earn Your Employees' Respect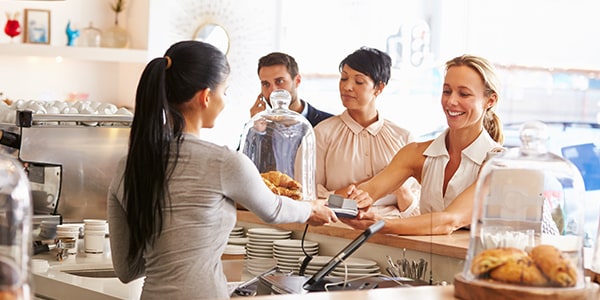 To successfully lead, you must earn your employees' respect. Not only does it go a long way toward creating a more harmonious workplace, but it can also be part of a strategy to help prevent employee lawsuits.
Gaining employees' respect requires diligence, humility and a collaborative spirit. At the end of the day, to achieve sustainable success as a leader, you must put people first.
Here are three ways to earn respect from your employees:
1. Admit When You're Wrong.
One sterling quality of respected leaders is the ability to admit wrongdoing, a Forbes contributor suggests. Sure, leaders must be courageous enough recognize opportunity and take risks. But on the other hand, you must also take responsibility when an outcome doesn't pan out to your liking.
You won't always be met with a slow-to-fast "Mighty Ducks" applause when you fail and fess up. Still, owning up to wrongdoing is a great way to diffuse tension and to lead your employees by example.
2. Recognize and Reward Employees.
Leaders earn respect when they reward and recognize their employees and colleagues. They take the time to appreciate and understand the unique ways each person thinks, acts and innovates. They are always on the lookout to enable their talent.
Having your employees' backs and giving credit where it's due are among the many cost-effective ways to motivate your employees. As we all know, a happy employee is typically a non-lawsuit-filing employee. Win-win.
3. Nurture Your High-Potential Employees.
Respected leaders have a keen eye for raw talent and a willingness to "sponsor" or nurture high-potential employees. Such leaders put their own reputation at risk for the long-term betterment of the individuals -- and company -- they are serving.
This is an admirable quality and one that is highly respected among a leader's peers.
Such leaders, however, should exercise caution when nurturing a protégé's professional growth. When you show a preference for some workers, you run the risk of appearing as though you're unlawfully discriminating against others.
Also, don't get too personal with your protégé. If you do, he or she may get the wrong idea and think you're a harassing creeper.
Follow FindLaw for Consumers on Google+.
Related Resources:
You Don't Have To Solve This on Your Own – Get a Lawyer's Help
Meeting with a lawyer can help you understand your options and how to best protect your rights. Visit our attorney directory to find a lawyer near you who can help.
Or contact an attorney near you: