Small Business Bankruptcy Climbs 81% in June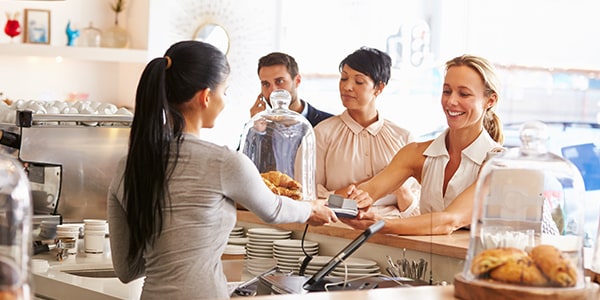 The economy may be on the slow mend going forward, but looking back to June paints a very different picture. Equifax reported that bankruptcy filings for small businesses rose 81% from the previous year for the country's 25 million small businesses.
To be sure--10,399 bankruptcies were filed in June 2009, compared to the 5,712 that were filed in June 2008. The Golden State was hit the hardest, with 10 California cities making Equifax's list for most commercial bankruptcies filed. Los Angeles, Oakland, Santa Ana, San Diego were all on the list. And California wasn't the only site for bankruptcy, other cities showing steep inclines in bankruptcy filings include Dallas, Portland, Atlanta, and Houston.
Equifax analyzed data for both Chapter 7 and Chapter 13 filings to come with its report.
Chapter 7 bankruptcy involves the discharge of most of a business's debts. In exchange for the discharge, the bankruptcy trustee cant take property owned by the business that is not exempt from collection and then distribute it to creditors.
Chapter 13 bankruptcy doesn't involve any loss of property; however, that is because the business funds its repayment plan through its income.
Thus Chapter 13 bankruptcy requires repayment of debt while Chapter 7 discharges debts. In some instances, a company will not be eligible to file for Chapter 7 and must opt for Chapter 13-- this usually happens when income exceeds minimums set by the government. Chapter 13 is also a better option if the business wants to retain its property holdings.
Businesses also have the option of filing for Chapter 11 bankruptcy, which has features of both Chapter 7 and Chapter 13. Chapter 11 makes the business a "debtor in possession" with a right to retain property of the estate and continue operating the business. The business is tasked with creating a reorganization plan that is then voted on by its creditors.
To keep your business in the green and avoid your own small business bankruptcy, consider these tips for financially-strapped businesses:
Stay current on business and payroll taxes
Cut expenses and collect payments owed to keep cash flow alive
Be truthful about existing debts when applying for a new loan or consolidating existing loans
Open checking and savings account at a bank other than the bank your company may owe money to
Don't borrow from the company pension plan because of steep penalties and possibility of disqualification of the plan
Think about returned some leased property
Consider selling the business and use the cash to repay debtors. When things look up, you can regroup and start again.
Related Resources:
You Don't Have To Solve This on Your Own – Get a Lawyer's Help
Meeting with a lawyer can help you understand your options and how to best protect your rights. Visit our attorney directory to find a lawyer near you who can help.
Or contact an attorney near you:
Content For You