Top Legal Considerations Before Signing Your First Commercial Lease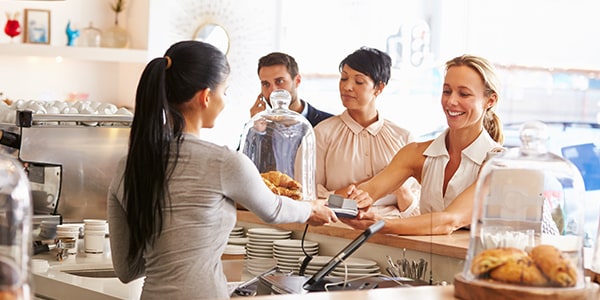 One of the biggest first steps for your small business, right after crafting a business plan and tracking down funding, is securing your space. And whether you're looking for offices, retail, or manufacturing, signing your first commercial lease can have an enormous impact on the future of your business, from your brand to your bottom line.
So here are a few legal considerations before you sign on the dotted line.
1. Tips for Negotiating a Commercial Lease
While commercial leases can appear very boilerplate -- and many of them are -- that doesn't mean there's not room for negotiation. Make sure you know which terms can be adjusted, and how to get the best deal.
2. What Is a Personal Guarantee Commercial Lease (and How to Get out of One)
If you're signing your first commercial lease, chances are your landlord will ask for a personal guarantee. This means that if your business can't pay the rent, you're on the hook. Some commercial landlords may insist on a personal guarantee, but they're not always mandatory.
3. Commercial Leases: Is a 'Right to Relocate' Valid?
If you're just getting started, you're probably not thinking about moving again in the near future, but you may not have a choice. Many commercial leases give a landlord to relocate a tenant per his, her, or the company's discretion, but the terms of the relocation must be spelled out beforehand.
4. Easy Guide for Amending a Commercial Lease
And while a signed commercial lease may feel like it's set in stone, that doesn't mean you can't change it later. Circumstances change, for both the lessor and the lessee, and both parties have to be amenable to amendments, often times to avoid litigation.
5. How to Get out of a Commercial Lease Early
You haven't even signed it yet, and you're already thinking about breaking the lease? Well, hope for the best, plan for worst, as they say. You should always know your exit strategy for a commercial lease, especially if that exit comes early.
Before signing your first commercial lease, you may want to have an experienced business attorney take a look at it.
Related Resources:
You Don't Have To Solve This on Your Own – Get a Lawyer's Help
Meeting with a lawyer can help you understand your options and how to best protect your rights. Visit our attorney directory to find a lawyer near you who can help.
Or contact an attorney near you:
Content For You