United Airlines Gives Lesson on How Not to Respond to an Overbooked Flight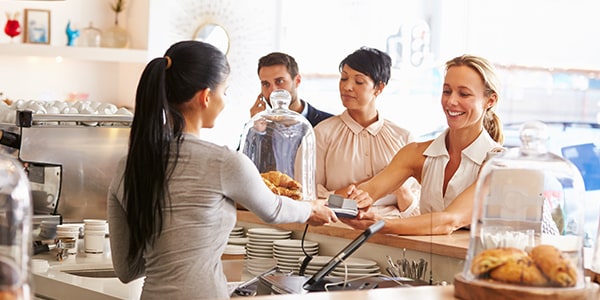 To the chagrin of many a traveler, airlines continue to insist on overbooking flights, i.e., taking reservations and payment from more passengers than there are seats on the plane. And there are better and worse ways for airlines to handle these dilemmas of their own making.
The first and generally the best way is to bribe ticketholders out of their reservations: waive enough cash, free tickets, airline miles, or hotel rooms at a passenger, and they'll agree to be bumped to a later flight. The last and generally worst thing to do is to send cops onto the flight to drag a doctor out of his seat. Guess which strategy United Airlines went with Sunday night?
Explain the Scenario
Unsurprisingly, the apex of the confrontation was caught on another passenger's cell phone camera, and quickly disseminated online. And it's hard to imagine it looking any worse:
As if the video wasn't bad enough, United spokesperson Charlie Hobart did little to alleviate the animosity towards his airline in an interview with the New York Times. "We had a customer who refused to leave the aircraft," Hobart is quoted as saying. "We have a number of customers on board that aircraft, and they want to get to their destination on time and safely, and we want to work to get them there." Hobart told the Times that United selected four passengers to be bumped, and three left the plane without incident. "We explained the scenario to the customer," Hobart said. "That customer chose not to get out of his seat," and that's when police were called onto the plane to drag the man off.
Prioritize Your Employees
And just when you thought United's public image couldn't take more of a hit, a few unflattering details have come to light. First are reports from other passengers that the man dragged off the flight was a doctor, who refused to be bumped because he had clients to see the next day. (There is also video footage of the man re-boarding the plane, saying over and over, "I have to go home.")
Additionally, it turns out those four seats weren't needed for other paying customers. Shortly after boarding completed, a supervisor allegedly came onto the plane and announced: "We have United employees that need to fly to Louisville tonight. ... This flight's not leaving until four people get off." Not exactly a statement that will garner a lot of sympathy, or volunteers willing to vacate their seats.
So next time your business over-promises and under-delivers, make sure you don't overreact and throw your customers under the bus (or off the plane, as it were).
You Don't Have To Solve This on Your Own – Get a Lawyer's Help
Meeting with a lawyer can help you understand your options and how to best protect your rights. Visit our attorney directory to find a lawyer near you who can help.
Or contact an attorney near you:
Content For You