Disabled Woman's United Airlines Suit Revived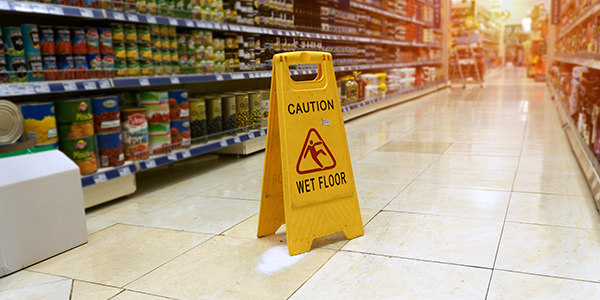 A disabled woman will get a second shot at suing United Airlines over alleged mistreatment during two cross-country flights.
But not all of Michelle Gilstrap's claims have been reinstated by the 9th U.S. Circuit Court of Appeals. Notably, the court held that she cannot pursue her claims under the Americans with Disabilities Act, Reuters reports.
Here are the facts of the case: Gilstrap, who has a collapsed disc and osteoarthritis claimed that she was not given a wheelchair at the airport when she asked for one, and that she was forced to stand in line, which she couldn't do. So she sued for damages based on her alleged mistreatment.
The Lower Court's Ruling
According to Gilstrap's complaint, she was yelled at by gate agents, many of whom doubted her need for a wheelchair.
In one case, an agent even cancelled her reservation because she didn't want to stand in line, putting her on a later flight, according to the San Francisco Chronicle.
Her case was initially thrown out by a Los Angeles judge who ruled that Gilstrap couldn't bring a lawsuit under the laws she claimed. One of these laws was the Americans with Disabilities Act (ADA). Another claim she brought was for negligence, which the lower court claimed was pre-empted by the Air Carrier Access Act.
What that means, in short, is that the lower court felt that Gilstrap couldn't bring her negligence claim because there was a federal law in place that dealt with the issue. While the Air Carrier Access Act requires an airline to assist disabled passengers, there's no provision that allows a passenger to sue an airline for failing to do so, the lower court ruled.
The 9th Circuit Weighs In
On appeal, the 9th Circuit agreed that Gilstrap couldn't sue United under the ADA, which generally prohibits discrimination in public accomodations. That's because aircraft and airport terminals "are expressly excluded" from the definition of public accomodations, the court explained.
But the court did say Gilstrap may be able to pursue claims of negligence and emotional distress under California law, as state-law injury claims are not barred by the Air Carrier Access Act.
How has United responded to all of this? They've issued a statement saying that they're "strongly committed to providing equal treatment and quality" to their disabled passengers.
But for passengers like Michelle Gilstrap, actions speak louder than words.
Related Resources:
You Don't Have To Solve This on Your Own – Get a Lawyer's Help
Meeting with a lawyer can help you understand your options and how to best protect your rights. Visit our attorney directory to find a lawyer near you who can help.
Or contact an attorney near you: